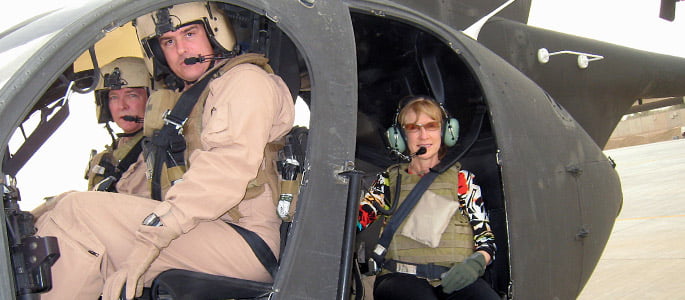 When many people envision the work of U.S. diplomats such as U.S. Ambassador to Malawi Jeanine (Mathew) Jackson '71 and other Foreign Service Officers (FSOs), they think of glamorous dinners and glitzy cocktail parties. 
Few consider the importance those events play in furthering United States' national interests by providing U.S. officials opportunities to establish relationships with diplomatic representatives of other countries.
A diplomat's day-to-day duties include many activities, all requiring strong interpersonal skills.
The work of an FSO extends well beyond a country's capital. During her first five weeks as Ambassador to Malawi, an assignment she began following her confirmation by the U.S. Senate on June 30, 2011, she spent nearly three weeks working outside of Malawi's capital city, Lilongwe.
The Long Way to Lilongwe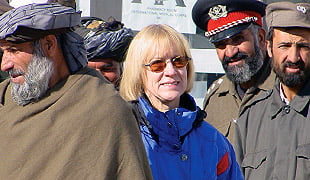 This was "not at all" what Jackson expected to do with her life. 
"I thought Nebraska and Colorado were a long distance apart," the Sheridan, Wyo., native said. 
However, an interim trip to the Soviet Union and Eastern Europe and a choir/band tour through the Midwest opened Jackson's eyes to the world. 
After graduating with an Art Education degree, she began her life-long commitment to public service as a school teacher and entry-level civil service worker with the U.S. Department of Defense in Vietnam. After the war ended, she received a U.S. Army officer commission. She met her husband, Mark Jackson, when they were both Army Officers in Germany.
In 1980, they individually signed up for the series of examinations that mark the path to acceptance in the Foreign Service. By 1985, they defied the odds and were entry-level diplomats.   
About that Degree from HC
Jackson remains an artist. While in Burkina Faso, she served as accompanist for two school productions: Grease and Oliver!.
Whether playing the piano for school musicals or dancing with women in remote villages, Jackson connects with people through the arts.
Reflecting upon a life that has taken her to more than a hundred countries, Jackson said that they have remained closest with the friends they made through her love for the arts and his love for waterskiing.
Ambassador Jackson is willing to correspond with current Hastings College students and alumni at jeaninejackson@gmail.com.