Orlando "Lando" Archibeque '76 admits that when he applied to be a student employee at Perkins Library his sophomore year at Hastings College, his primary motivation was escaping his dishwashing job in the cafeteria. Little did he know that the move from scrubbing pots to reshelving books would launch a successful career spanning nearly 40 years.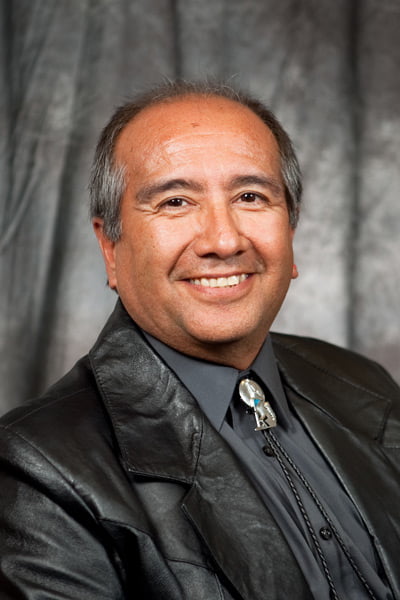 "I had a nice interview with Charlie Gardner, the director at the time," said Archibeque, who graduated from Hastings College magna cum laude with a degree in sociology. "I credit a lot of my work, my success and my profession to Mr. Gardner. He really took me under his wing. I talked to him about entering the profession, and he gave me advice about how to do it."
In February 2019, Archibeque was honored with the Elizabeth Martinez Lifetime Achievement Award from the National Association to Promote Library and Information Services to Latinos and the Spanish-Speaking, more commonly known as REFORMA.
"I can't think of anyone more deserving to receive this national award than Orlando," said Camila Alire, former president of the American Library Association. (A high compliment indeed considering Alire also received REFORMA's 2019 Lifetime Achievement Award.) "Orlando's work and dedication to REFORMA and to all its efforts in serving the Spanish-speaking communities in the United States is admirable and noteworthy," she said.
The mission of REFORMA, an affiliate of the American Library Association, is to improve the full spectrum of information services for Latinos, Hispanics and Spanish-speaking persons in the U.S. That includes recruiting bilingual library staff and advocating on behalf of the Latino/Hispanic community in meeting their information needs. The association developed out of the protest movements of the 1960's as a way to challenge the norms of librarianship, Archibeque said.
"The profession was and still is very white and middle class," he said. "REFORMA challenged that idea by recruiting Latino and Spanish-speaking students to become librarians and providing support once they entered the profession."
A founding member, first president and current treasurer of the Colorado chapter of REFORMA, Archibeque is on the planning committee for the chapter's annual conference. He also co-chaired the successful 4th national REFORMA conference in Denver, which attracted more than 500 "reformistas," as they affectionately call each other.
After giving numerous presentations across Colorado, Archibeque and Alire, his longtime mentor, were approached by a publisher and asked to write a book on diversifying library staff and services. Their book was called "Serving Latino Communities: A How-To-Do-It Manual for Librarians."
"It was used in library graduate programs as a model for developing resources and services for minority communities. We felt really good about that," Archibeque said.
From New Mexico to Nebraska
A native of Santa Fe, New Mexico, Archibeque learned about Hastings College at a college fair.
"Hastings was there and made a good impression on me. In fact, it was so good, I didn't even do a campus visit. I thought, 'This sounds like the place to be,'" he said.
Professors like Robert Stockton, Charles Evans and Dennis Storer left their mark on Archibeque, a young man in an unfamiliar place who was searching for mentors and a career. Language professor Doug Benson, also a New Mexico native, invited Archibeque to his home and made him part of his Nebraska family. After Archibeque decided to become a librarian, Charles Gardner advised him to get a master's degree in a subject area in addition to a master's in library science.
"Based on his advice, I went to the University of Hawaii right after Hastings and earned a master's in American studies," Archibeque said. "Then I went to the University of Denver and got my master of arts in librarianship and information management. I've been in Denver ever since."
An academic librarian in the Mile High City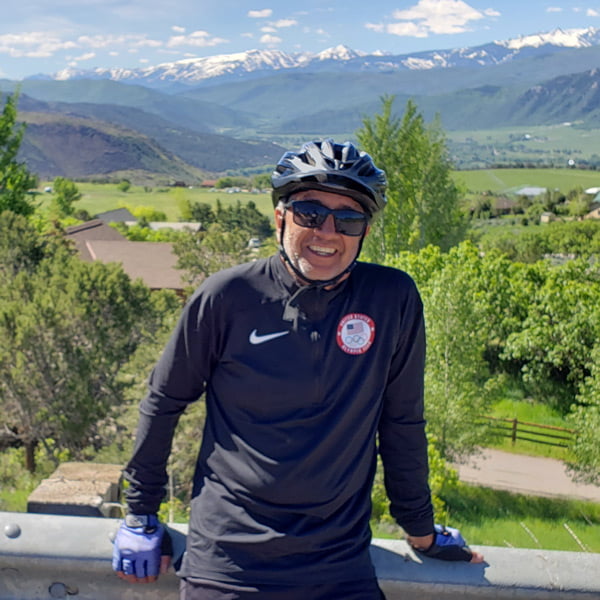 A senior instructor and researcher support librarian in the social sciences, Archibeque works for the library at the Auraria Higher Education Center in Denver, a campus that serves 55,000 students from three schools: University of Colorado Denver, Metropolitan State University of Denver and Community College of Denver.
"I'm a collection development specialist," he said. "I work with faculty and students to determine their information needs and try my best to meet those needs."
Days off from the library might find Archibeque playing a game of pick-up hockey or joining 2,000 other biking enthusiasts for a high-elevation excursion.
"I just finished a 434-mile, one-week bike ride called Ride the Rockies in the mountains of Colorado," he said. "It's a great way to enjoy my beautiful state."
The passion that stays closest to his heart, however, is finding new and better ways to serve the Spanish-speaking people who seek knowledge and inclusion in the nation's libraries.
"Our Latino and Hispanic communities really need access to information," Archibeque said. "The way to do that is to recruit and support Spanish-speaking librarians, to learn from each other and to go out into communities and serve our people."
By Judee Konen '85, Associate Vice President for College Advancement