Hastings College is showing "We Will Not Be Silent," a story of hope, empowerment and inspiration chronicling Lincoln (Nebraska) Public Schools fifth graders, at 7:00 p.m. on Monday, February 7 in French Memorial Chapel. The showing is part of the College's Black History Month programming and is free and open to the public. It will be followed by a question and answer session with Pete Ferguson '96. Face masks are required.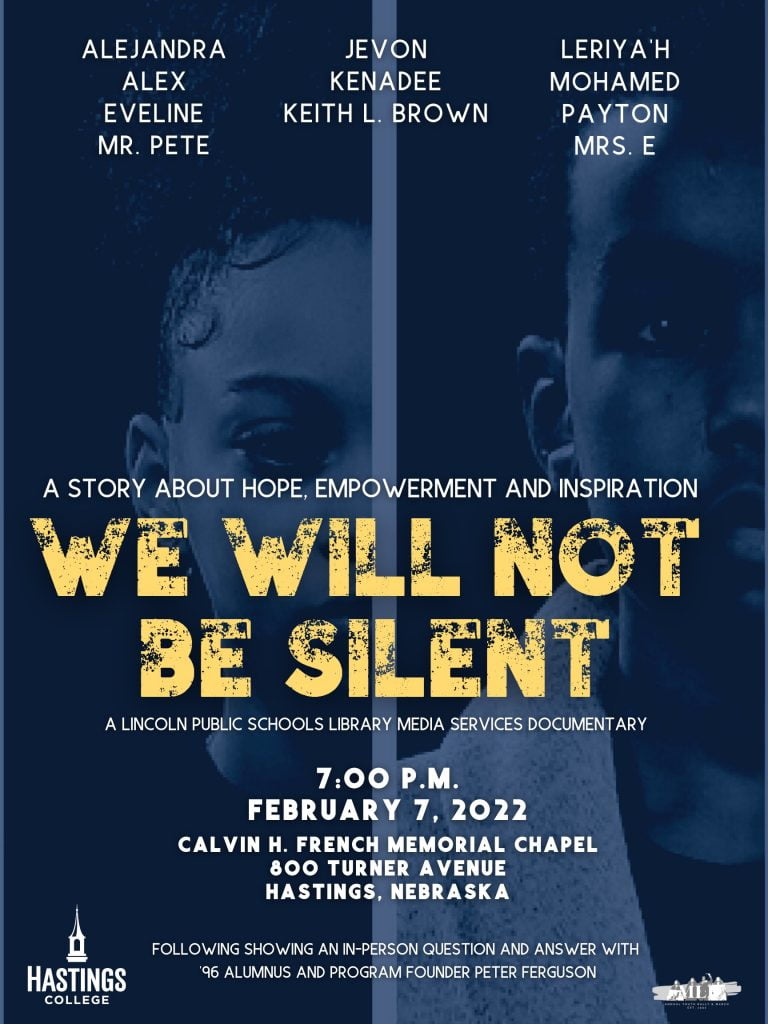 The 53-minute film features Eveline, Mohamed, Alex, Alejandra, Payton, Kenadee, Jevon and Leriya'h as well as their empowerment group advisor Peter Ferguson, educators, families, school and community stakeholders through various challenges, a pandemic, social unrest and their embracement of an opportunity to educate, speak and touch hearts and minds.
Producers David Koehn and Brian Seifferlein capture what can happen even in a pandemic and time of social unrest when focused on positive intents and love. The end result is a resounding message that our community and nation's collective need to take steps toward equity, justice, civility and kindness. It is a powerful showcase of the endless opportunities for growth and positive impacts when we look for them, create them and keep living with that purpose of serving.
A trailer for the film can be found at youtube.com/watch?v=_-02H4Po2XU.
Hastings College is a four-year residential college that focuses on student academic and extracurricular achievement. Hastings' student-centered initiatives include providing books, an iPad and a two-week study away experience at no additional cost. A block-style semester schedule allows professors and students to focus on fewer classes at a time and promotes hands-on experiences. Discover more at hastings.edu.