Dr. Pedro Vizoso, assistant professor of Spanish at Hastings College, will discuss the role of humanities in the United States amidst radical political and technological changes in the spring 2017 Artist Lecture Series Invited Faculty Lecture.
His lecture, "Confessions of a Foreign language Teacher: The Future of Humanities at the Beginning of the Post-Human Age," incorporates his experiences as a language teacher and his perceptions on the future of Humanities in the United States from a foreigner's perspective.
The lecture is scheduled for Monday, Feb. 13, at 10:00 a.m. in French Memorial Chapel (800 N. Turner Ave.) on campus and is free and open to the public.
Vizoso's presentation is one of two Invited Faculty Lectures to take place in the 2016-17 academic year. Each spring, Hastings College students select two faculty members to present campus-wide lectures on the professors' topic of choice during the next academic year. To be selected is considered an honor by the faculty.
Lisa Smith, associate professor of Teacher Education, was also selected by students and delivered a lecture in the fall of 2016.
Bio for Dr. Pedro Vizoso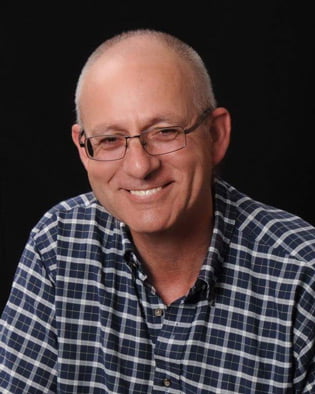 Pedro J. Vizoso, born in Xinzo de Limia (Ourense), Spain, in 1959, holds a Master of Arts degree from New Mexico State University (2006) and a Ph.D. from the University of Arizona (2010). He lived in Venezuela for 10 years. Since 2004, he has lived and worked in the United States, and has been teaching Spanish language and culture in Hastings College since the fall of 2010.
His specialty is Hispanic Modernism and Transatlantic Studies. His doctoral dissertation—a cultural approach to Madrilenian bohemianism that mainly focused on Spanish poetry from the Elizabethan period to the heyday of Primo de Rivera's dictatorship (1864-1927)—has been published recently in Spain by Editorial Verdelís and Universitas Castellae (2016). He is the author of several books of poetry and wrote also a monograph on the work of the Uruguayan poet Delmira Agustini. Since 1995 he has been translating nineteenth-century French poetry into Spanish. In this field, his major achievement is his Spanish edition of Gérard de Nerval's poetical works, published in 1999.
He is happily married to Bea, a paraeducator at Longfellow Elementary School, and is the proud father of two children.
Hastings College is a private, four-year institution located in Hastings, Nebraska, that focuses on student academic and extracurricular achievement. With 64 majors and 15 pre-professional programs, Hastings College has been named among "Great Schools, Great Prices" by U.S. News & World Report and a "Best in the Midwest" by The Princeton Review. For more, go to hastings.edu.