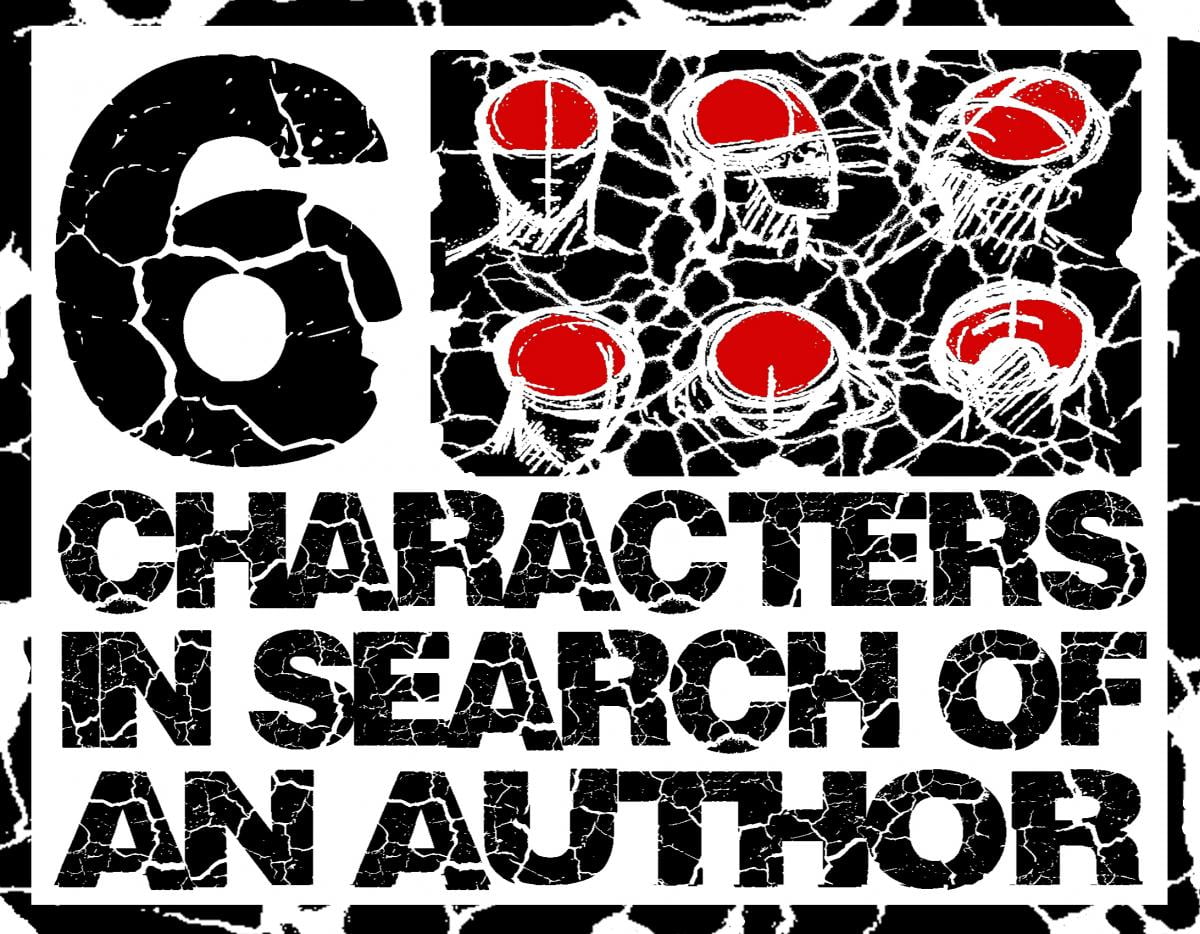 As its first production of the 2014-2015 academic year, the Hastings College Theatre Arts Department will offer "Six Characters in Search of an Author" by Luigi Pirandello. Students will perform at 8 p.m., Thursday-Saturday, Oct. 16-18 and at 2 p.m., Sunday, Oct. 19 in Scott Studio Theatre (806 N. Turner Ave.)
The Box Office opens Thursday, Oct. 9 and will remain open Monday-Friday from noon to 5 p.m.  Tickets are $8 general and $5 for seniors and non-HC students. To reserve tickets, call (402) 461-7380 or e-mail tickets@hastings.edu.
Hastings College Department of Theatre Arts presents
Six Characters in Search of an Author
By Luigi Pirandello
An Italian play said to be one of the most extraordinary and mysterious plays of the 20th century, "Six Characters in Search of an Author" speaks directly to an age of uncertainty: where do we come from, where are we going, how do we become what and who we want to be? Six people, very strange people, interrupt a theatre rehearsal. Trapped inside a traumatic event from which they long to escape, they are characters who desperately need a writer to complete their story and release them.
CAST AND CREW LIST
Directed by Aaron Pierce of Cozad, Nebraska
CAST
THE FATHER – Joe Prickett from Hastings, Nebraska
THE MOTHER – Emma Parrish from Sterling, Colorado
THE STEPDAUGHTER – Emma Atuire from Denver, Colorado
THE SON – Dylan Brehm from Grand Island, Nebraska
THE LEADING LADY – Sallie Myers from Thermopolis, Wyoming
THE LEADING MAN – Aaron Spracklin from Elmwood, Nebraska
THE YOUNG ACTRESS – Rebecca Holcomb from Parker, Colorado
THE YOUNG ACTOR – Nathaniel Sass from Hastings, Nebraska
THE FEMALE UNDERSTUDY – Alyssa Rock from Aurora, Colorado
THE MALE UNDERSTUDY – Nate Mohlman from Blue Hill, Nebraska
THE OTHER ACTORS – Kathryn Edwards, Tawnny King from Louisville, Nebraska & Grand Island, Nebraska
CREW
STAGE MANAGER – Jasmine Radetski from Calhan, Colorado
ASSISTANT STAGE MANAGER – Alex Goerner from Yuma, Colorado
SCENIC – Robert Lent from Hastings, Nebraska
COSTUMES – Laurel Teal from Castle Rock, Colorado
MAKE-UP/HAIR – Taylor Ahrens from Doniphan, Nebraska
LIGHTING – Adam Neely from Lincoln, Nebraska
SOUND – Andy Jones from Bladen, Nebraska
PROPERTIES – Cheyenne Knehans from Riverton, Nebraska
BOX OFFICE – Jordan Samuelson from Kearney, Nebraska