Two Hastings College students presented research at the 25th annual No Limits conference in Lincoln, Nebraska, March 8.
The No Limits conference is an interdisciplinary undergraduate, graduate or recent graduate conference that explores a wide range of issues related to women, gender and sexuality.
In addition to advancing their skills, the students were allowed to network and interact with others who are passionate about such issues. The two sat in on several panels and on the keynote speaker, Shireen Ghorbani, a former candidate for the U.S. House of Representatives in Utah, who shared lessons learned from a pathway to politics that followed lines of academia and activism.
Hastings College students who presented research include:
Courtney Hanson, a sophomore from Brookings, South Dakota, who presented "Fatphobic Culture in Social Justice Communities."
Nathan Navratil, a junior from Lino Lakes, Minnesota, who presented "Kinesthetic Consent: My Body is Not Yours to Touch."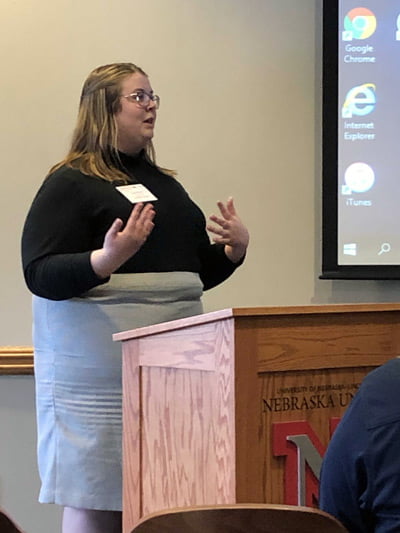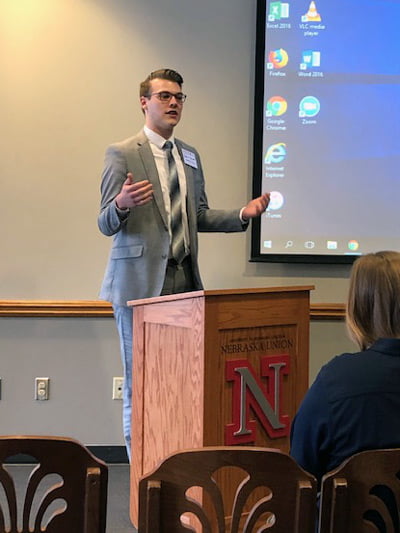 Hastings College is a private, four-year institution located in Hastings, Nebraska, that focuses on student academic and extracurricular achievement. Hastings College has been named among "Great Schools, Great Prices" by U.S. News & World Report and a "Best in the Midwest" by The Princeton Review. For more, go to hastings.edu.