Two students on the Hastings College Forensics team have been named All-Americans for the American Forensics Association National Individual Events Tournament (AFA-NIET): Alli Kennon, a senior communication studies major from Spicer, Minnesota; and Elizabeth Hansen, a senior English major from Fremont, Nebraska.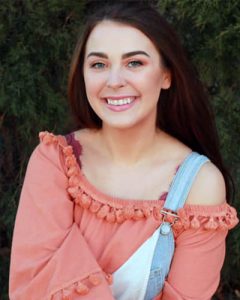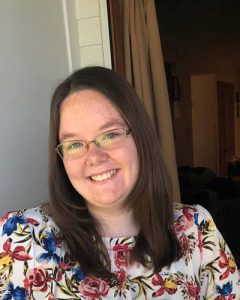 Only 15 students nationwide are named All-Americans each year.
Since beginning the All-American team in 2001, the Hastings College Forensics team has had 17 students named All-Americans, more than any other school in the country.
"Alli and Elizabeth have carried the Hastings College tradition of excellence," said Dr. Kittie Grace, director of forensics and professor of communication studies. "With their leadership, Hastings College now has more All-Americans than any other school in the nation and I am so proud."
Normally the award would be announced at the national tournament, the AFA-NIET, but the tournament was canceled this year due to COVID-19. The committee still wanted to recognize students for their academic and community service work and competitive success.
This year, the Hastings College Forensics team qualified all 12 members on the team to the AFA-NIET. The team found much success throughout the year by qualifying 41 events in total and winning 4 tournaments throughout the regular season.
The team also took third at the Nebraska Individual Forensics Association state tournament in February and to accommodate the loss of the AFA-NIET, competed in an online tournament — the National Speech Championship Online Experience, where four out of the seven students who competed broke into the final round.
Hastings College is Nebraska's premier private college. A four-year residential college that focuses on student academic and extracurricular achievement, Hastings' student-centered initiatives include providing books, an iPad and a two-week study away experience at no additional cost. A block-style semester schedule allows professors and students to focus on fewer classes at a time and promotes hands-on experiences. Discover more at hastings.edu.