Journalist and author Daisy Hernández will discuss the intersections of race, gender, immigration and global health in a talk titled "Kissing Bugs: A talk on global health, women's labor and the art of true stories" at Hastings College on Wednesday, March 31 at 12:30 p.m.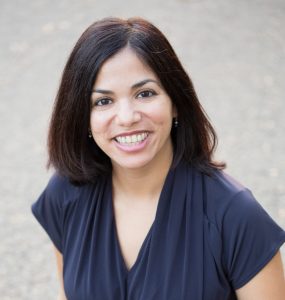 Hernández will speak remotely via Zoom to a socially-distanced audience in French Memorial Chapel (800 N. Turner Avenue). The talk is free and open to the public. Masks will be required for those in attendance.
She will also meet virtually with Hastings College students during the day to discuss her work and related topics.
What does feminism have to do with a Zika-like disease only found in the Americas? How do you create a nonfiction narrative when you have half-truths? What does your family have to do with any of this? During her talk, Hernández will share a vibrant narrative that answers those questions and more.
Hernández is author of "The Kissing Bug: A True Story of a Family, an Insect, and a Nation's Neglect of a Deadly Disease," which will be in bookstores in June. She is also the author of the memoir "A Cup of Water Under My Bed" and co-editor of the popular anthology "Colonize This! Young Women of Color on Today's Feminism." She is an associate professor in the Creative Writing Program at Miami University in Ohio.
This event is sponsored by Hastings College Women's History Month Committee, the Diversity Committee and the Hastings College Lecture Series.
Hastings College is a four-year residential college that focuses on student academic and extracurricular achievement. Hastings' student-centered initiatives include providing books, an iPad and a two-week study away experience at no additional cost. A block-style semester schedule allows professors and students to focus on fewer classes at a time and promotes hands-on experiences. Discover more at hastings.edu.