Hasan Elahi, an associate professor of art at the University of Maryland, is coming to Hastings College on Monday, April 8, to meet and work with students during the day and give a talk in the evening titled "The New Normal: The Surveillance Art of Hasan Elahi."
The talk is free and open to the public and begins at 7:00 p.m. in the Wilson Center auditorium (714 E 9th Street).
During the talk, he will discuss his artwork, "Tracking Transience," which explores issues around surveillance and data.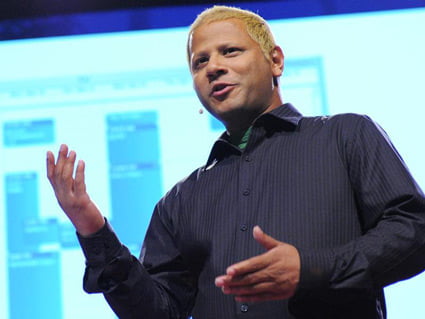 Elahi is an interdisciplinary artist whose work examines issues of surveillance, citizenship, migration, transport and borders and frontiers. His work has been presented in numerous exhibitions at venues such as SITE Santa Fe, Centre Georges Pompidou, Sundance Film Festival, Kassel Kulturbahnhof, The Hermitage and at the Venice Biennale.
Elahi was recently invited to speak about his work at the Tate Modern, Einstein Forum, the American Association of Artificial Intelligence, the International Association of Privacy Professionals, World Economic Forum and at TED Global.
He has received many awards, such as grants from the Creative Capital Foundation, Art Matters Foundation and a Ford Foundation/Phillip Morris National Fellowship.
His work is frequently in the media and has been covered by The New York Times, Forbes, Wired, CNN, ABC, CBS and NPR, and has appeared on Al Jazeera, Fox News and The Colbert Report.
Hastings College is a private, four-year institution located in Hastings, Nebraska, that focuses on student academic and extracurricular achievement. Hastings College has been named among "Great Schools, Great Prices" by U.S. News & World Report and a "Best in the Midwest" by The Princeton Review. For more, go to hastings.edu.