Dr. Barbara Sunderman has been named interim Vice President for Academic Affairs and Dean of the Faculty at Hastings College.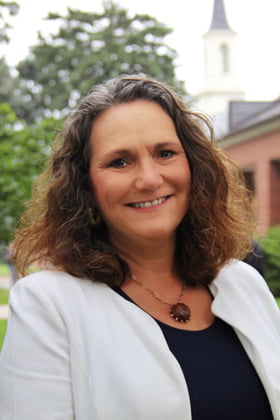 Sunderman previously served as a professor in the Teacher Education Department and was active in several campus committees, including Faculty Senate, where she served as president over the past year.
She received her bachelor's degree in elementary education from Doane University in 1987, and a master's degree in education, curriculum and instruction from Doane in 1996. In 2015, she earned her doctor of education (Ed.D.) with a focus on educational leadership from the University of Nebraska–Lincoln.
"Dr. Sunderman is a wonderful addition to the leadership team on campus, and I greatly value her insight, ideas and support," said Dr. Travis Feezell, President of Hastings College.
Sunderman replaces Dr. Gary Johnson, who left Hastings College over the summer to become Provost at Lenoir-Rhyne University.
Hastings College is a private, four-year institution located in Hastings, Nebraska, that focuses on student academic and extracurricular achievement. With more than 60 majors and pre-professional programs, Hastings College has been named among "Great Schools, Great Prices" by U.S. News & World Report and a "Best in the Midwest" by The Princeton Review. For more, go to hastings.edu.