Top prizes for the Hastings College Student Art Show have been announced, with three students given top awards. The show had 75 pieces entered, with 54 chosen to be on exhibit this month at the Hastings College Jackson Dinsdale Art Center (JDAC) gallery.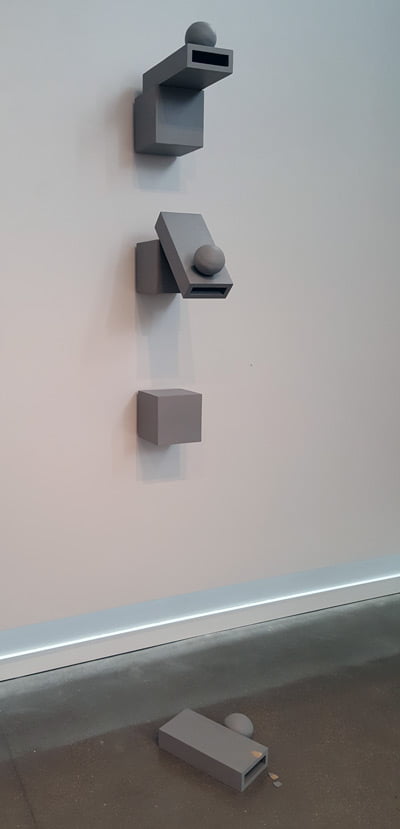 All students on campus were invited to submit work in a variety of mediums for the annual student show. The works were judged by Nadia Shinkunas, an artist based in Omaha, Nebraska.
The winners include:
Best in Show was awarded to Ben Friend, a junior digital/studio art major from Lincoln, Nebraska, for his work "Emphasis."
The top 2D prize went to Connor Goodwin, a junior from Valentine, Nebraska, for his work titled "Life Drawing No. 1."
The top 3D prize went to Patrick Ondrak, a sophomore majoring in agri-business from Fairbury, Nebraska, for his work "Contrast."
In addition to Hastings College student-created art, pieces created by Kearney High School students are on display at the JDAC this month. The high school students earned the opportunity to host an exhibition by winning first-place in the 2017 and 2018 Hastings College Mural Day competition.
Both exhibition run through February 27 at the JDAC (700 E 12th Street).
The JDAC gallery is open Monday through Friday from 9:00 a.m. to 5:00 p.m., plus Wednesday 5:00 to 8:00 p.m., and Saturday's 10:00 a.m. to 1:00 p.m. Gallery viewing is always free and open to the public during these times.