At the National Communication Association's (NCA) annual convention, which was held virtually this year, two Hastings College students and a professor presented their research papers.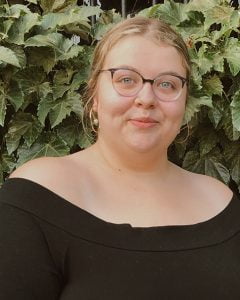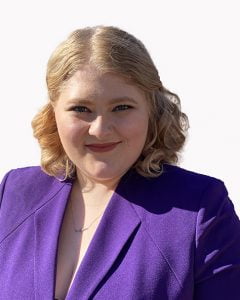 Senior Samantha Burke, a communication studies major from Denver, Colorado, and senior Courtney Hanson, a communication studies and philosophy and religion major from Brookings, South Dakota, represented Hastings College at the conference.
Burke presented her research paper, "You are a Surivivor: An Analysis of Sexual Assault Narrative within Grey's Anatomy" and attended the Lambda Pi Eta (LPH) national business meeting, as she was a student advisor on the board. LPH is the NCA's honor society, which has more than 500 active chapters across the country.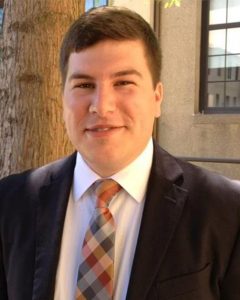 Burke also presented alongside Dr. Austin McDonald, Hastings College assistant professor of communication studies, with their research paper, "Exploring the Impacts of an Open Door Policy and a Mindfulness Room at the Intercollegiate Speech (Individual Events) Tournament," which was published in a peer-reviewed journal during the summer of 2020.
Hanson presented her research paper, "Attempting to End Fat-Shaming by Fat-Shaming?" on the Top Paper Panel of the LPH Division.
McDonald also presented, "Discerning Polychronicity's Role in Forensic Coach Burnout" on a larger panel titled Coaches at the Crossroads: Professional and Personal Challenges to Continuing in a Coaching Career.
Hastings College is a four-year residential college that focuses on student academic and extracurricular achievement, Hastings' student-centered initiatives include providing books, an iPad and a two-week study away experience at no additional cost. A block-style semester schedule allows professors and students to focus on fewer classes at a time and promotes hands-on experiences. Discover more at hastings.edu.