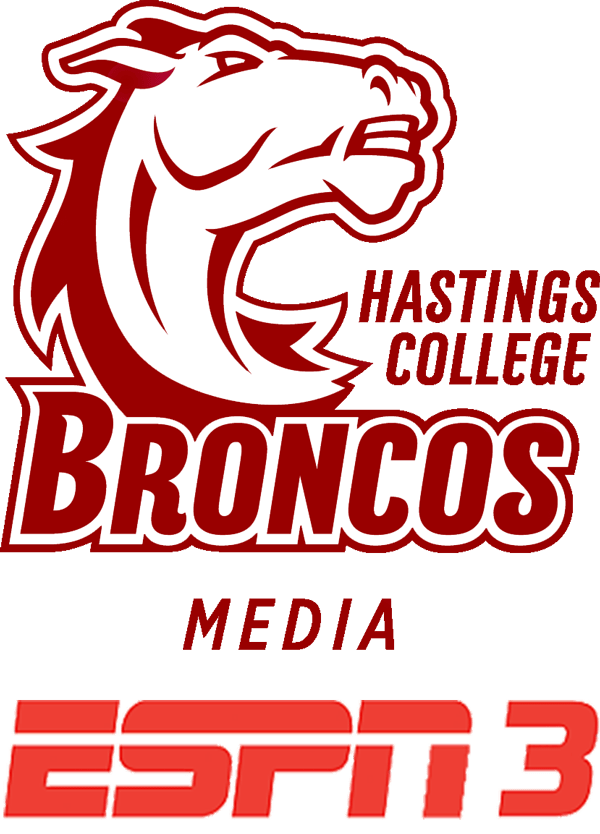 The Hastings College student media team is managing all game livestreams for the 2021 NAIA Women's Basketball National Championship in Sioux City, Iowa. The students left for Sioux City today, and will return March 24. During that stretch, they will set up the video system, then produce all 15 games taking place at the Tyson Events Center, including the semifinal and championship games on March 22 and 23 that will stream on ESPN3.
This year marks a return for the National Association of Intercollegiate Athletes (NAIA) championship to a single division. NAIA separated into two divisions in 1979-80, creating a 32-team championship for each division. The 2020 tournament, which was cancelled during the second day of competition due to COVID-19 concerns, was the last in that format. In the new single division format, opening round games took place in locations across the country, with the final 16 teams converging in Sioux City for the championship.
Hastings College media students, coordinated through the College's Center for Applied Media Arts (CAMA), have covered the tournament for the last 18 years. Students operate all cameras, production work, replays, highlights and in-game graphics. The crew is managed by Andy Chase, live production coordinator, and Dr. Bruce Batterson, associate professor of business administration.
In the early years, the Hastings College student media team would broadcast only the Hastings College women's basketball team games. In 2008, the NAIA contracted with Hastings College to have the media students produce and stream all games but the semifinals and championship. In 2014 and 2016, respectively, the NAIA extended the contract to include the semifinal and championship games.
The live stream for the first 13 games will be available through a paid service offered by NAIA Network. The semifinal games will be streamed on NAIA's network and ESPN3, while the championship game will be streamed exclusively on ESPN3.
Members of the 2021 Hastings College media team making the trip to Sioux City are listed below.
Sam Bosle, a senior from Hastings, Nebraska
Jeremiah Cox, a first-year student from Chaska, Minnesota
Shelby Lagueux, a junior from Hastings, Nebraska
Sienna Torres, a first-year student from Cozad, Nebraska
Dejanique Turnquest, a first-year student from Fort Lauderdale, Florida
Chase Rath, a first-year student from Thedford, Nebraska
Sage Reiger, a senior from Fremont, Nebraska
Mareena Womack, a sophomore from Aurora, Colorado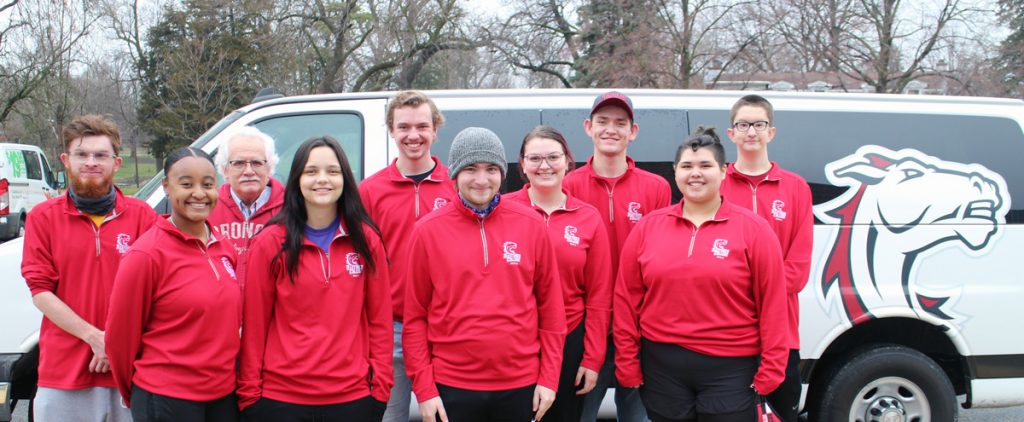 Hastings College is a four-year residential college that focuses on student academic and extracurricular achievement. Hastings' student-centered initiatives include providing books, an iPad and a two-week study away experience at no additional cost. A block-style semester schedule allows professors and students to focus on fewer classes at a time and promotes hands-on experiences. Discover more at hastings.edu.