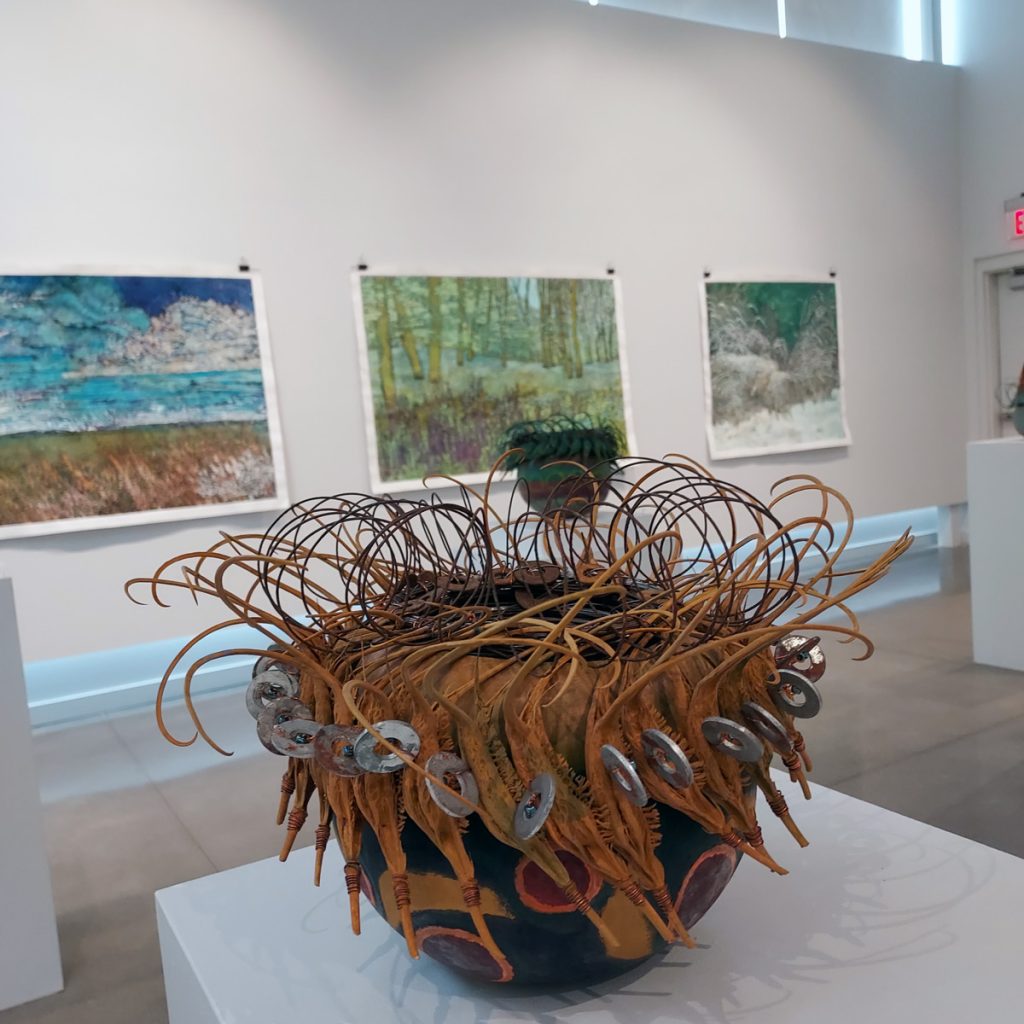 The opening gallery exhibition of the academic year is on display now through September 16 in the west gallery of the Hastings College Jackson Dinsdale Art Center. The exhibition, titled "Sourcing Our Surroundings," features three Nebraska artists.
The gallery is free and open to the public Monday through Friday from 9:00 a.m. to 5:00 p.m. The JDAC is located at 700 E. 12th Street in Hastings. A reception for the exhibition is Friday, September 8 from 6:00 to 8:00 p.m., also in the JDAC.
"Sourcing Our Surroundings" is a celebration that highlights Nebraska artists Kristine Allphin, Sammy Lynn and Jane Marie who utilize natural resources in their work. It includes 3D-baskets, batik art, woven tapestries and stitchery pieces.
Hastings College is a four-year residential college that focuses on student academic and extracurricular achievement. Discover more at hastings.edu.