Dr. Jonathan Sokasits, professor of piano at Hastings College, released "Intersections: Character Pieces in the Jazz Idiom" this fall through Albany Records, a company specializing in contemporary classical music, particularly by American composers. The CD is the culmination of Sokasits' sabbatical research about the musical genre of jazz.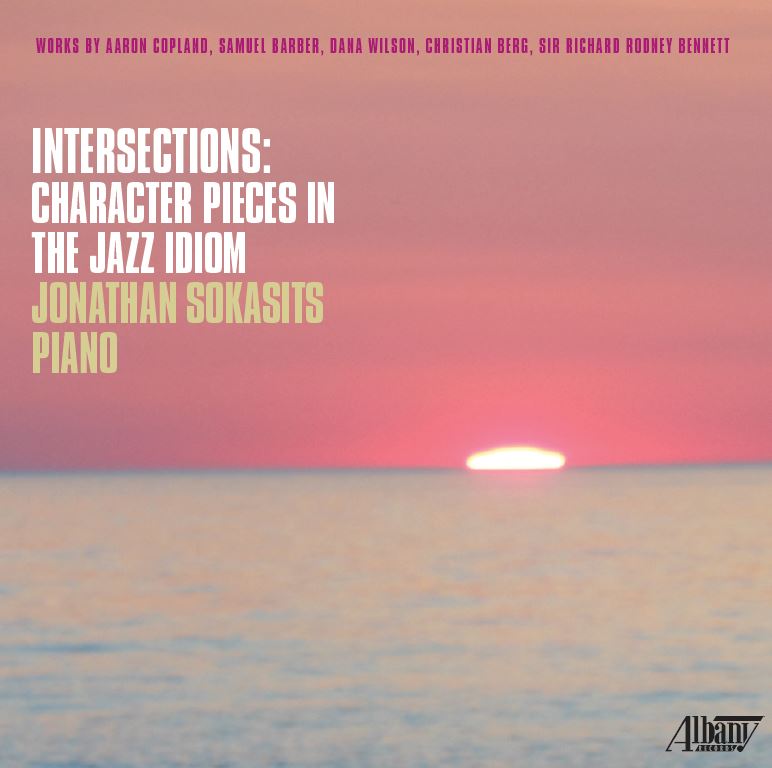 "I've always been interested in jazz music, but as a classical pianist, I typically focus on different types of composition. My sabbatical research gave me an opportunity to learn more about jazz, a genre I don't normally get to work in," Sokasits said.
The CD presents a sampling of jazz-inspired character pieces. These short, expressive compositions explore an American style of music that rose to popularity in the early 1900s.
"Around the turn of the century, European composers decided the American style of jazz was cool, and they started incorporating it into their music," Sokasits said. "I was fascinated by what classical composers would do with jazz elements, so the CD is me, a classical musician, playing pieces by classical composers written in the jazz style."
The collection of pieces features compositions by Aaron Copland, Samuel Barber, Dana Wilson, Christian Berg and Sir Richard Rodney Bennett. The full program explores how these composers integrate elements of jazz, such as improvisation and alternate scales and chords, in their pieces.
Prior to its publication, Sokasits entered the CD in the professional division, solo piano category of the American Prize Competition, where he was named a National Finalist award winner. Jeffrey Biegel, concert pianist and American Prize Competition judge heralded Sokasits' work for its "exceptional repertoire of choices, worthy of considerable praise for their variety, interest and, of course, the quality of performance."
Sokasits' sabbatical research, including the publication of his CD, was partially supported by grants from the Hastings College Music Department, the Hastings College Foundation and the Office of Academic Affairs.
"This recording project would not have been possible without the support of release time, faculty development funds and discretionary grants from my department and the College," Sokasits said.
"Intersections: Character Pieces in the Jazz Idiom" is currently available for purchase through Amazon, CD Baby and iTunes.  
 
Hastings College is a private, four-year institution located in Hastings, Nebraska, that focuses on student academic and extracurricular achievement. With 64 majors and 15 pre-professional programs, Hastings College has been named among "Great Schools, Great Prices" by U.S. News & World Report and a "Best in the Midwest" by The Princeton Review. For more, go to hastings.edu.