Audrey Weeks, senior theatre education and language arts education major from Hastings, Nebraska, is directing Hastings Community Theatre's summer children's musical, Ronald Dahl's "Willy Wonka JR.," for her senior capstone.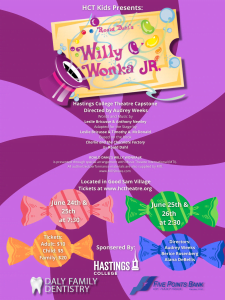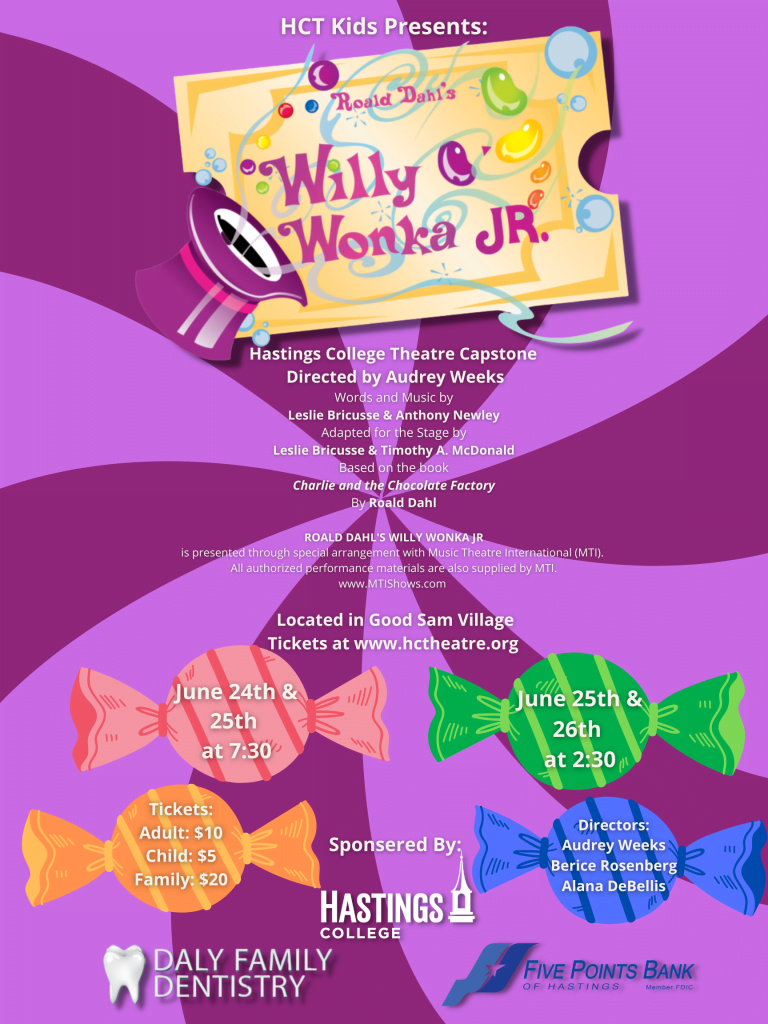 The show takes place June 24 at 7:30 p.m., June 25 at 2:30 and 7:30 p.m. and June 26 at 2:30 p.m. All productions are at the Hastings Community Theatre (515 S 4th Ave). Tickets are $10 for adults and $5 dollars for kids.
Weeks has been involved with Hastings Community Theatre since she was 11, when she was in her very first show.
"Hastings Community Theatre is the reason for my love of theater, and the reason I'm continuing on with it," Weeks said.
"Willy Wonka JR." follows enigmatic candy manufacturer Willy Wonka as he stages a contest by hiding golden tickets in five of his scrumptious candy bars. Whoever comes up with these tickets will win a free tour of the Wonka factory, as well as a lifetime supply of candy.
Four of the five winning children are rotten to the core, but the fifth is a likable young lad named Charlie Bucket, who takes the tour in the company of his equally amiable grandfather. The children must learn to follow Mr. Wonka's rules in the factory — or suffer the consequences.
Hastings College is a four-year residential college that focuses on student academic and extracurricular achievement. Hastings' student-centered initiatives include providing books, an iPad and a two-week study away experience at no additional cost. A block-style semester schedule allows professors and students to focus on fewer classes at a time and promotes hands-on experiences. Discover more at hastings.edu.