The Hastings College Lecture Series is hosting Rinku Sen, a widely read and respected theorist and practitioner of racial justice organizing, advocacy and media, on Wednesday, April 13, at 1:00 p.m. in French Memorial Chapel. The lecture, "The Roots of Real Unity: How our stories build the future," will be presented on the Chapel's large screen and is free and open to the public.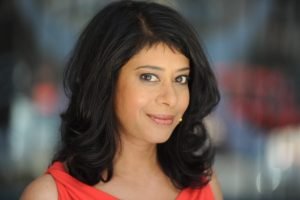 Sen has a deep understanding of legal, organizing and communications theory as they play out in the political, economic and cultural landscapes. She is a strategist responsible for historic narrative victories on racial justice issues, including the "Drop the I-word campaign" that resulted in the Associated Press removing "illegal immigrant" from their style guide.
Sen is executive director of the Narrative Initiative, and was previously executive director of Race Forward, where she was publisher of their award-winning news site Colorlines, and is known for helping to build the independent media sector. She is a trainer and coach on racial equity campaigns and organizational change processes, consults with a wide range of organizations including foundations, and serves on the boards of impactful social change organizations.
As a consultant, Sen has worked on narrative and political strategy with numerous organizations and foundations, including PolicyLink, the ACLU and the Nathan Cummings Foundation.
Sen is the author of two books, "Stir it Up" and "The Accidental American," which theorize a model of community organizing that integrates a political analysis of race, gender, class, sexual orientation and other systems.
The talk is sponsored by the Hastings College Lecture Series.
Hastings College is a four-year residential college that focuses on student academic and extracurricular achievement. Hastings' student-centered initiatives include providing books, an iPad and a two-week study away experience at no additional cost. A block-style semester schedule allows professors and students to focus on fewer classes at a time and promotes hands-on experiences. Discover more at hastings.edu.