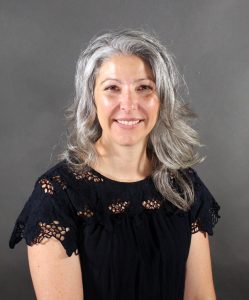 Hastings College announced that psychology professor Dr. Rachael Robinson-Keilig has received a Faculty Development Award for her instructional development support proposal. The award includes a $2,500 grant she'll use to further develop the introduction to psychology courses on campus.
Robinson-Keilig created the proposal to update the curriculum currently used at Hastings College for the Introduction to Psychology course. In the fall of 2019, the American Psychological Association (APA) created a set of guidelines and recommendations for institutions to use when teaching an introduction to psychology course.
"With the high demand for our introduction to psychology course, it is imperative that as faculty, we equip our students with the most updated, resourceful knowledge that they can have," she said.
With the grant, Robinson-Keilig will compare Hastings College's current course curriculum to the new APA recommendations and will suggest changes to the faculty's curriculum. She will research and suggest the best textbooks and digital support options available for teaching the class.
Due to the high demand for the intro to psychology course, because it fulfills many major and minor requirements, Robinson-Keilig will also use her time and the grant to create an online version of the course.
The Faculty Development Award, coordinated by Hastings College's Academic Affairs Office and given on an annual basis, broadly defines faculty development as related research, professional service in one's discipline or instructional development. The recipient of the award is given a grant made possible by donors. In keeping with the donors' wishes, each grant will allow, or subsidize, a faculty member to do something they would otherwise not be able to do.
Hastings College is Nebraska's premier private college. A four-year residential college that focuses on student academic and extracurricular achievement, Hastings' student-centered initiatives include providing books, an iPad Pro and a two-week study away experience at no additional cost. A block-style semester schedule allows professors and students to focus on fewer classes at a time and promotes hands-on experiences. Discover more at hastings.edu.