Retired professor and Associate Academic Dean Dr. Anne (Fairbanks) Bohlke has fond memories of the nearly two decades she and Executive President Dr. Rich Lloyd '85 worked together at Hastings College in the English Department and Academic Dean's Office.
Bohlke began her tenure as an English professor in 1983 where she initially worked with Lloyd's father, Dr. Darrel Lloyd, before the younger Lloyd joined the English faculty in 1990. She then became the associate academic dean in 2006, once again working closely with Rich Lloyd, who was then serving as academic dean.
When news came late last summer of Rich Lloyd's return to Hastings College as executive president, Bohlke said she felt confident that the College had selected the perfect candidate, citing Lloyd's creativity and intellect, paired with his strong ethics and boundless energy.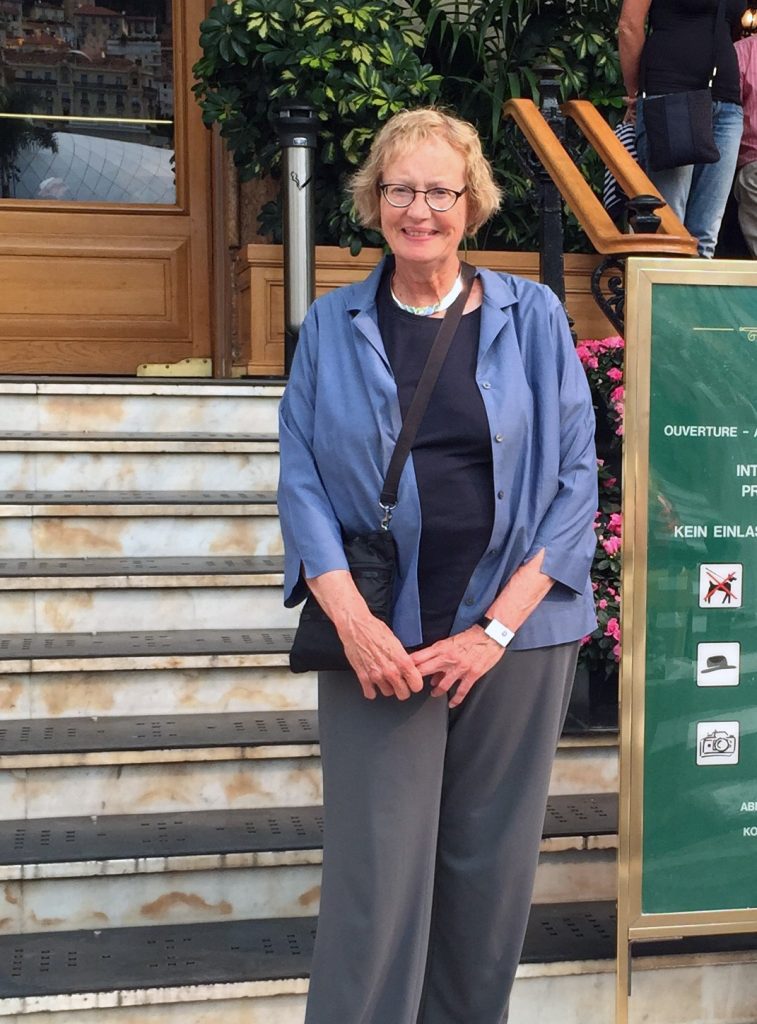 "I thought about what kind of gesture to incorporate for celebrating his return to Hastings College while also benefiting the College in the long-term," Bohlke said.
This led to her establishing the Retirees' Discretionary Fund for the President, which is funded by retired and former Hastings College employees to offer additional resources in Lloyd's leadership of the College.
"We have known him since he was a 'faculty kid,' a top Hastings College student and a brilliant professor and administrator here," Bohlke wrote in a correspondence to her former colleagues. "He has the energy, intelligence, creativity, kindness and moral compass that we know the College needs at this critical time."
During the throes of the COVID-19 pandemic, Bohlke said she has enjoyed calling to touch base with her former colleagues and ask for their support. Additionally, during a time when many small colleges are being stretched financially, Bohlke said it is gratifying to see people who are willing to help.
"It's been fun to call people to see how they are doing, and they're very enthusiastic," Bohlke said. "So many are emotionally attached to the college and have the best intentions. The range of responses has been tremendous.
"I would ultimately like to see this fund grow enough to become an endowed fund. I think it's one small thing that will help lay another brick in the edifice. Sometimes, we think that there is one solution that will magically change everything, but really it's a sum of smaller things," Bohlke added. "Having this fund is one of many gestures in helping him succeed."
Lloyd, a 1985 graduate of Hastings College, also continues to serve as president of Bryan College of Health Sciences in Lincoln and has paved the way for academic partnerships to take place between Hastings College, the University of Nebraska at Omaha, the University of Nebraska Medical Center and Central Community College, along with bringing a second location for the Bryan College of Health Sciences four-year bachelor of science in nursing program to Hastings, slated for fall 2021.
While only retired and former employees of the College have been solicited thus far, anyone is welcome to contribute to the Retirees' Discretionary Fund. Questions or those interested in contributing can contact Bohlke at 402.469.4462, or Mike Karloff with the Hastings College Foundation at 402.461.7473 or mkarloff@hastings.edu.
Included below is a list of retired and former faculty and staff and current Hastings College Trustees who have supported the fund, as of January 14, 2021:
Sharon Behl Brooks & John Brooks
Bob & Mary Boerigter
Anne Bohlke
John Bohmfalk
Dan Deffenbaugh
Roger & Karen Doerr
Phil & Donna Dudley
Jim & Linda Dugan
Chuck & Sigrid Eigenberg
Judy Hall
Kathy & Harry Haverly
Pat Hughes
Phil & Kay Jordan
Robin & Ann Koozer
Jack & Tracy Kramer
Will & Ginny Locke
David & Terry Lovekin
Fred Mattes
Bob Nedderman
Mary & Richard Plock
Hauli & Bill Sabatka
Judy & Jack Sandeen
Jim & Sandy Smith
Kathy Stofer & John Wood
Dennis & Carole Storer
Dwayne & Cindy Strasheim
George & Joy White
Jim Wiest
Lee & Diane Wigert
Joachim Wunderlich & Laura Marvel Wunderlich