Hastings College is hosting two of the world's prominent photographers, George Nobechi and Kate Breakey, who will give lectures that are free and open to the public April 5 and 6, respectively. Both lectures are in French Memorial Chapel and begin at 7:00 p.m.
Breakey, known for her large-scale, richly hand-colored photographs, will also teach a workshop for students in the college's Jackson Dinsdale Art Center.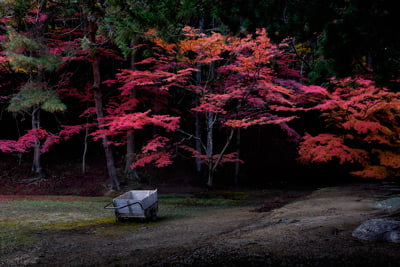 George Nobechi's images reveal a world seen by few, but experienced by everyone.
"It's a rare opportunity to hear an photographer as talented and articulate as George Nobechi speak, especially when one considers he is emerging as one of the great new talents in international photography," said Brett Erickson, associate professor of visual arts at Hastings College.
Nobechi is a Tokyo-born, Japanese/Canadian photographer, and a graduate of the University of British Columbia with a Bachelor of Arts (Honors) in History and International Relations. When he was 19, his father suddenly passed away, changing the course of his life and informing his future work; he left Vancouver upon graduation and forged a 14-year career in the business world in Tokyo and New York.
In 2008 he embarked on a solo journey around the world through 14 countries on six continents in a quest to find peace with the death of his father. In March 2015, Nobechi left New York and has since traveled continuously, making new work inspired by the impermanence of the theatre of life as it unfolds just beyond our reach.
Kate Breakey's images have been compared to some of history's most important photographic artists, including Edward Weston, Man Ray and Anna Atkins.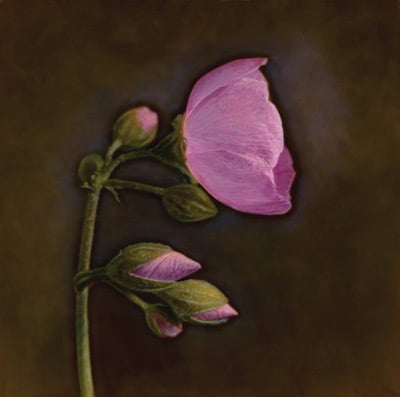 "Kate Breakey's photographs are among the most beautiful and important of our time," said Erickson.
Breakey is internationally known for her large-scale, richly hand-colored photographs including her acclaimed series of luminous portraits of birds, flowers and animals in an ongoing series called Small Deaths. Her work has appeared in more than 110 solo exhibitions and in more than 50 group exhibitions in North America, Europe, Asia and Australia.
Paul Weideman of the Santa Fe New Mexican called Breakey's work spellbinding, and both "primitive and something ethereal."
More about George Nobechi
Nobechi has garnered international awards and recognition for his work, with some highlights including selection as a finalist to "Critical Mass" as a global top 200 emerging photographer in 2016, a Gold Prize in the first annual Tokyo International Foto Awards (TIFA), selection by curators for the Norman Rockwell Museum to a fine art exhibition in Lenox, Massachusetts, and a feature on "The Candid Frame," one of the most prestigious photography podcasts in the world, as well as numerous group exhibitions around the country.
Nobechi has taught photography at the American School in Japan (ASIJ), Tokyo, the British School in Tokyo (BST), and for the Santa Fe Photographic Workshops in New Mexico and in Japan. He now splits his time between the expansive desert landscape of southern Arizona and the Japanese countryside.
More about Kate Breakey
Breakey's work is held in many public institutions including the Center for Creative Photography in Tucson, the Museum of Photographic Arts in San Diego, the Museum of Fine Arts in Houston, the Wittliff Collections at Texas State University in San Marcos, the Austin Museum of Art, the Australian National Gallery in Canberra and the Osaka Museum in Osaka, Japan. In addition to Small Deaths, her books include Painted Light, Las Sombras / The Shadows, Slow Light, Flowers/Birds and Our Backyard.
In 2004 she received the Photographer of the Year award from the Houston Center for Photography. She teaches regularly at the Santa Fe Photographic workshops, and Italy's "Spirit into Matter" workshops.
Hastings College is a private, four-year institution located in Hastings, Nebraska, that focuses on student academic and extracurricular achievement. With 64 majors and 15 pre-professional programs, Hastings College has been named among "Great Schools, Great Prices" by U.S. News & World Report and a "Best in the Midwest" by The Princeton Review. For more, go to hastings.edu.