Dr. Eleanor Reeds, assistant professor of English, recently published an article in "The Henry James Review," a peer-reviewed journal focused on the work of the American novelist and critic. Her article, "Novel Accents: Reading Realist Voices in The Bostonians," appeared in the Spring 2023 issue and the project was supported by a 2022 Hastings College summer research grant.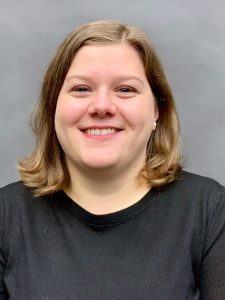 In the article, Reeds examines Henry James's 1886 novel, "The Bostonians," as a case study of voice in late nineteenth-century realism. She argues that rather than simply presenting an imitation of how we speak, James creates a reading experience that foregrounds the ways in which we listen to each other.
"People often remark to me in my daily experience as an immigrant to the United States that I have an accent," Reeds said. "We all have accents so to say someone has 'an accent' is to declare that their accent differs from one's own. Unlike other realist writers in the late 1800s such as Mark Twain, Henry James chose not to transcribe accents as though they sound the same to everyone but instead to depict how the relationship between a speaker and listener influences how a voice sounds. This formal choice is particularly significant because 'The Bostonians' explores gender dynamics and the challenges of national reconciliation in the postbellum period."
Reeds worked on final revisions for the article last fall while teaching the senior seminar for English majors, enabling her to model the writing process used by professional scholars for students working toward their capstone research projects. She said she intends to teach "The Bostonians" in a spring 2024 course on 18th and 19th century literature, using its serial publication in the magazine, "The Century," to contextualize its representation of political reform.