Dr. Jason Carbaugh, Hastings College visiting assistant professor of biology, recently published a research article in Insectes Sociaux. 
Carbaugh's research determined if the aggressive red imported fire ant, Solenopsis invicta, located in the southeast part of the United States, has color vision.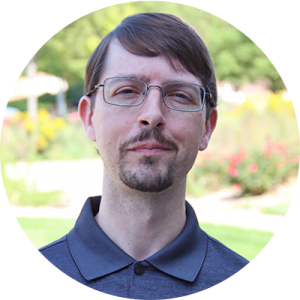 The study involved pair choice trials, in which workers were digging and removing colored glass beads. The beads were blue, green, yellow, orange and red. Based on the count of removed beads, S. invicta workers do have color vision and have a preference for green, orange and red and least prefer blue. 
"Many people would not consider studying if ants have color vision because ants generally rely on chemicals instead of vision when exploring their environments," Carbaugh said.
However, many residential and commercial areas use ant baits to reduce ant populations. It is common for some of these baits to be yellow; although as his research suggests, to attract more ants to the bait, they should be a color the ant species prefers. For S. invicta, Carbaugh suggests to introduce baits either in green, orange or red. However, this will need to be tested in additional studies.
Future research can use this new technique in determining if other ant species have color vision, including ants in Nebraska. To read more, Carbaugh's article is available online at https://link.springer.com/article/10.1007%2Fs00040-019-00740-w. 
Co-authors on the article include, Robert D. Renthal, professor of biochemistry at The University of Texas at San Antonio; S. Bradleigh Vinson, professor emeritus of entomology at Texas A&M University; and Raul F. Medina, professor of entomology at Texas A&M University. 
Nebraska's premier private college, Hastings College is a four-year institution located in Hastings, Nebraska, that focuses on student academic and extracurricular achievement. Hastings College has been named among "Great Schools, Great Prices" by U.S. News & World Report and a "Best in the Midwest" by The Princeton Review. For more, go to hastings.edu.