The Hastings College Department of Music and Theatre is hosting Open Space for the Performing Arts June 7-11. This year, however, Open Space will look a little different, as the experience is fully online.
Students selected to participate in Open Space for the Performing Arts will join a group of their peers for daily rotating schedules that feature small groups and individual lessons and feedback.
A list of participating students is included below.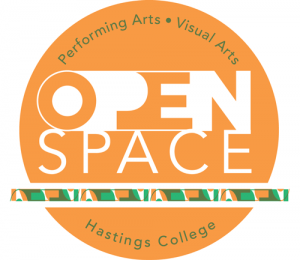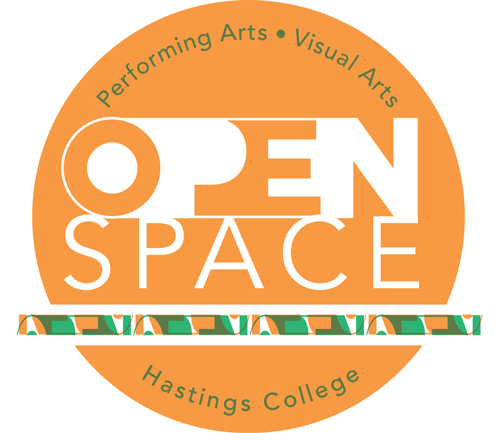 All students will spend time each day in their selected area-specific technique class, which includes small group sessions for saxophone, piano, brass, theatre and voice.
Students will also participate in a daily elective where they pick their own course. These include insight and information on stage makeup techniques, tips on auditioning, songwriting, an inside look into Disney and others.
Finally, students will have individual lessons with a Hastings College professor or visiting guest artist from their primary technique area.
Brass students will work with Dr. Louie Eckhardt, director of bands at Hastings College, on brass playing fundamentals, embouchure building, practice techniques, and repertoire. Eckhardt will also teach electives in music listening, audition preparation and conducting.
In saxophone with Dr. Bob Fuson, adjunct instructor of woodwinds and director of the Hastings College Jazz Ensemble, students will work on proper breathing techniques, embouchure troubleshooting and the acoustic/physiological idiosyncrasies of the instrument. In addition, students will learn about audition techniques, repertoire, performing in chamber ensembles and pedagogical concepts in jazz and popular music forms. Fuson will also teach a variety of elective courses, including composition, songwriting, improvisation and the role of wind instruments in popular music.
Dr. Jonathan Sokasits, professor of piano, will work with students on polishing previous work and learning a new piece — and learning a duet with him by pre-recording the second part to "play together." Other topics may include working on techniques, learning and memorization strategies and improvisation.
In voice, students work with Dillon Beede, adjunct instructor of vocal and choral music, and Kelli Van Meter, Lyric Opera of Kansas City apprentice artist, to learn about the structure of the human voice, how it makes sound, diction, classical and musical theatre style, and each student will also create a model larynx.
The theatre program, taught by Dr. Annette Vargas, professor of theatre, and Sarah Nottage-Tacey, adjunct theatre faculty, will work on prepared monologues, Shakespeare and scene study, as well as creating and performing several types of monologues. A related puppet elective class includes working on the basics of puppet facial movements and expressions using practice puppet eyes and a mirror.
Finally, Dr. Fritz Mountford, director of the Hastings College Choir, will lead an elective that provides a look behind the scenes at The Walt Disney Company and how they create and maintain their brand of "Disney Magic" in entertainment.
Students were mailed an Open Space care package that includes materials needed for their electives, a practice journal and other fun surprises.
Students participating in Open Space for Performing Arts are listed below.
Daniel Arevalo Velasquez Jr. of Lexington High School in Lexington, Nebraska
Diya Baldev of Hastings High School in Hastings, Nebraska
Emaline Bockoven of Grand Island Senior High in Grand Island, Nebraska
Katie Carr of Hoover High School in Des Moines, Iowa
Brooklynn Cassens of Coronado High School in Colorado Springs, Colorado
Isak Chancellor of Broken Bow High school in Broken Bow, Nebraska
Noah Foley of Grand Island Senior High in Grand Island, Nebraska
Samantha Gapp of Grand Island Senior High in Grand Island, Nebraska
Gabriella Hoffman of Kearney High School in Kearney, Nebraska
Rylea Hurt of Chaparral High School in Parker, Colorado
Javier Jimenez of Scottsbluff Senior High School in Gering, Nebraska
Janison Majors of Superior Jr/Sr High School in Superior, Nebraska
Jessie Meiers of Duchesne Academy in Omaha, Nebraska
Mekenzie Miller of Sandy Creek High School in Fairfield, Nebraska
Melinda Montoya of Hampton Public High School in Hampton, Nebraska
Ella Ningen of Creek Valley High School in Chappell, Nebraska
Graycee Oeltjen of Broken Bow High School in Broken Bow, Nebraska
Rachel Radloff of Quest Forward Academy in Omaha, Nebraska
Kelsey Schieffer of Crofton Community School in Crofton, Nebraska
Jasmine Smith of North Platte High School in North Platte, Nebraska
Ethan Wewel of Columbus Lakeview High School in Columbus, Nebraska
Jackson Wynn of Omaha North High School in Omaha, Nebraska
Hastings College plans to invite participants and their families to campus for an Open Space 2020 reunion, where students and their families will have the chance to meet Hastings College's faculty and staff and go on individualized tours of campus.
Hastings College is Nebraska's premier private college. A four-year residential college that focuses on student academic and extracurricular achievement, Hastings' student-centered initiatives include providing books, an iPad and a two-week study away experience at no additional cost. A block-style semester schedule allows professors and students to focus on fewer classes at a time and promotes hands-on experiences. Discover more at hastings.edu.