Hastings College junior Morgan O'Neill of Cheyenne, Wyoming, was selected to perform in a digital masterclass December 3 with Broadway actress Leslie Kritzer.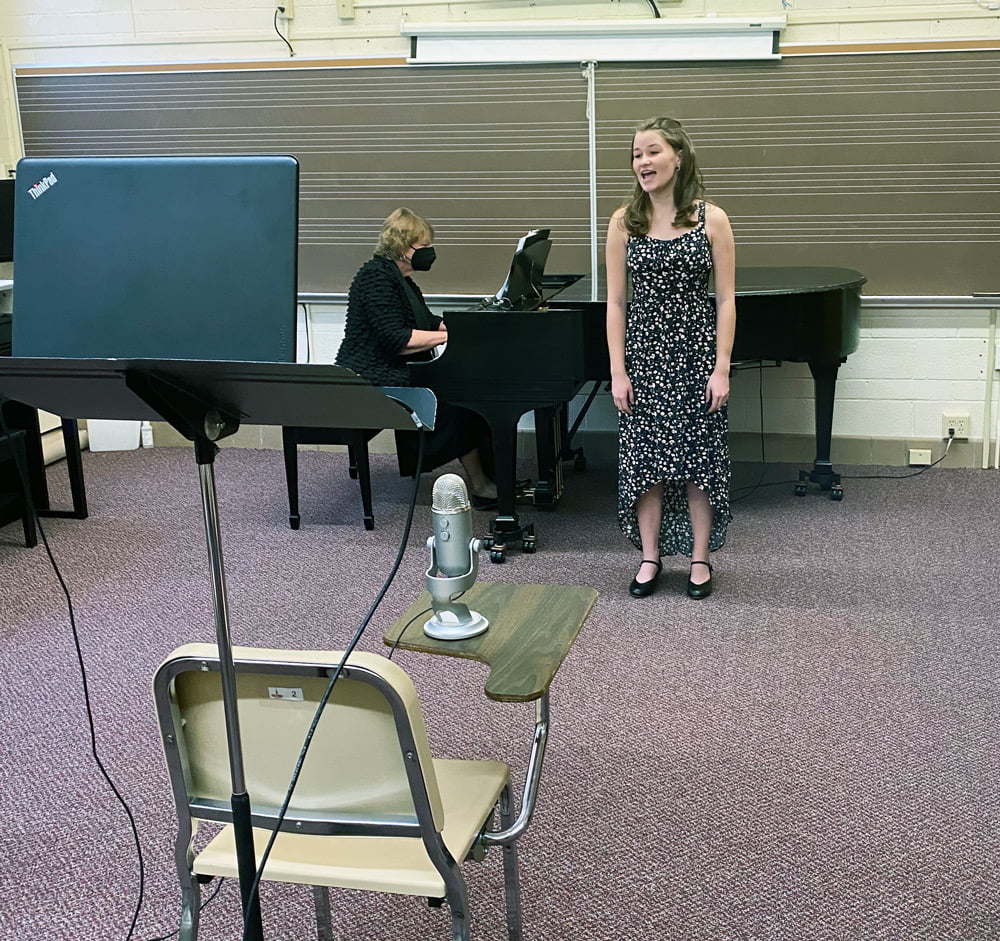 Teachers of the West Central Region of the National Association of Teachers of Singing (NATS) nominated students from their studios, with only seven being selected to participate in the masterclass. The region includes Nebraska, Colorado, Kansas and Wyoming. O'Neilll is a voice student of Hastings College assistant music professor Dillon Beede.
Kritzer premiered the role of Delia and Miss Argentina in the musical adaptation of "Beetlejuice" initially at the National Theatre in Washington, D.C. and later at the Winter Garden Theatre on Broadway.
O'Neill participated in the masterclass from Fuhr Hall on the Hastings College campus, with Kritzer joining via video. O'Neill performed and received feedback and input from Kritzer during the class.
Other Hastings College students participating in West Central Regional NATS were Ivey Zimmerman, a senior from Overton, Nebraska; Javier Jimenez, a sophomore from Scottsbluff, Nebraska; and Breanna Brennfoerder, a first year student from Edgar, Nebraska. Zimmerman and Jimenez are also both students of Beede, and Brennfoerder is a student of Hastings College voice instructor Haylee Shoemaker.
Hastings College is a four-year residential college that focuses on student academic and extracurricular achievement. Hastings' student-centered initiatives include providing books, an iPad and a two-week study away experience at no additional cost. A block-style semester schedule allows professors and students to focus on fewer classes at a time and promotes hands-on experiences. Discover more at hastings.edu.