The Hastings College chapter of Omicron Delta Kappa (ODK), a national leadership honor society, welcomed 16 new members at its annual induction ceremony in November.
To be apart of ODK, membership qualifications include being in the top 35 percent of juniors and seniors classes. ODK encourages collaboration among members across the five phases celebrated by ODK: scholarship, athletics, service, communications and arts. Students must also demonstrate exemplary character.
ODK honors and develops leaders through scholarships, workshops, career opportunities, leadership resources and a lifelong connection to other members.
Hastings College initiates for 2017 include:
Caroline Black of Ft. Collins, Colorado
Levi Cermak of Hastings, Nebraska
Zane Eddy of Louisville, Colorado
Kirsten Gilliland of Ainsworth, Nebraska
Myla Graae of Norfolk, Nebraska
Kaitlynn Harvey of North Platte, Nebraska
Sarah Johnson of Hastings, Nebraska
Karsen Keech of Castle Rock, Colorado
Caleb Merritt of Brookings, South Dakota
Eboni Nash of Eads, Colorado
Rebecca Riley of Grand Island, Nebraska
Lyndsay Ruane of Papillion, Nebraska
Miranda Scoggins of Hastings, Nebraska
Danielle Shenk of Polk, Nebraska
Bethany Simoens of Plattsmouth, Nebraska
Katherine Taylor of Alamosa, Nebraska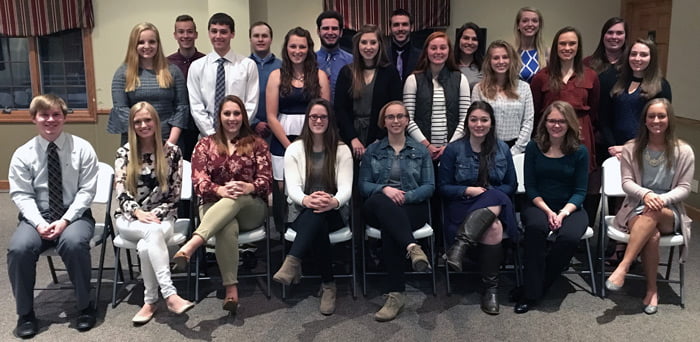 Hastings College is a private, four-year institution located in Hastings, Nebraska, that focuses on student academic and extracurricular achievement. With more than 60 majors and 15 pre-professional programs, Hastings College has been named among "Great Schools, Great Prices" by U.S. News & World Report and a "Best in the Midwest" by The Princeton Review. For more, go to hastings.edu.