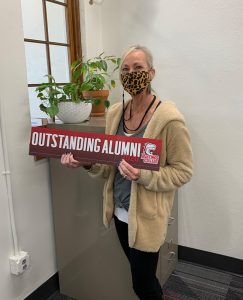 In a year that saw schools go from operating normally to fully remote in the matter of a week to beginning a new school year both in-person and online, educators have overcome challenges like never before.
To recognize this incredible group and the work they did to help keep kids learning, the Hastings College Alumni Association announced today that it is presenting its 2020 Outstanding Alumni Award to all of the College's nearly 3,000 alumni educators.
"There's no doubt families and community members across the country have recognized the vital work of educators in our communities," said Matt Fong, associate vice president of external relations. "Hastings College has a long and successful history of educating teachers and nearly 3,000 alumni are currently serving in classrooms around the world. We're thrilled to be able to recognize them for the good work they do, and the extra effort they continue to make to put their kids first."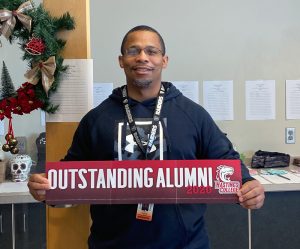 To recognize these outstanding alumni, all alumni educators will receive a 2020 Outstanding Alumni Award poster and a face mask.
"Teaching is a rewarding profession and one that can also be exhausting and pull at a teacher's heartstrings. This year has amplified that in so many ways," said Dr. Darci Karr, chair of the Hastings College Teacher Education Department. "It has been heartwarming to hear from our alumni about the work they are doing to support students in these unique times. Flexibility has always been part of teaching, but that has a new meaning this year. Teachers are creative and doing amazing things to help all students learn and to support their needs. It is an honor to recognize that creativity, hard work and caring that comes from deep inside each teacher. We are very proud of all of our teachers. You make a difference!"
The Outstanding Alumni Award honors Hastings College alumni who have made significant achievements in their professional or personal lives, made a significant contribution to society through personal leadership and service or have demonstrated leadership in support of the advancement or welfare of Hastings College. It was first presented in 1951. This year marks the first time the award has been given a group of Hastings College alumni.
Several Hastings-area alumni educators are pictured above and below.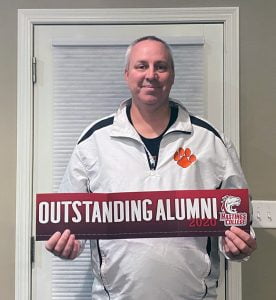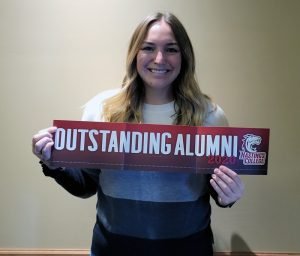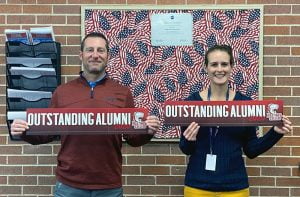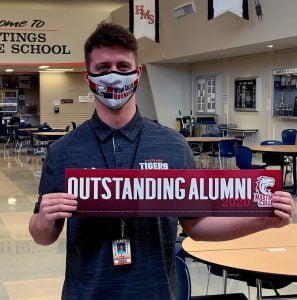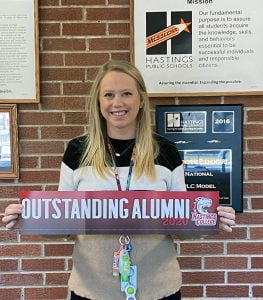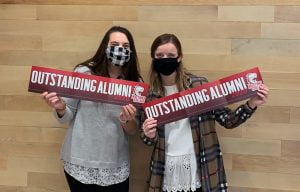 Hastings College is a four-year residential college that focuses on student academic and extracurricular achievement, Hastings' student-centered initiatives include providing books, an iPad and a two-week study away experience at no additional cost. A block-style semester schedule allows professors and students to focus on fewer classes at a time and promotes hands-on experiences. Discover more at hastings.edu.