Preston Love Jr. will give a talk at Hastings College at 7:00 p.m. on Monday, March 23. The talk is in French Memorial Chapel (800 N. Turner Avenue) and is free and open to the public.
Love was originally scheduled to be a Martin Luther King Jr. Day speaker in January, but the event was rescheduled due to weather.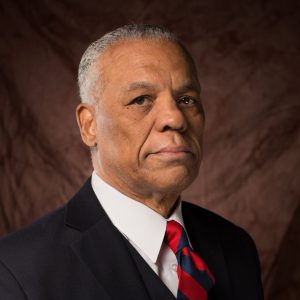 Author of the book, "Economic Cataracts, a Chronicle of Efforts to Remove the Obstacles of Urban Community Engagement and Economic Inclusion," Love will share wisdom derived from his life experiences, and his crusade and community activism for economic inclusion.
Love is the founder and director of the Black Votes Matter Institute of Community Engagement in Omaha, Nebraska, a program designed to increase voter registration and turnout. The Black Votes Matter Institute also leads the Face to Face with Black History Tour as a response to the lack of knowledge of black history and the Civil Rights movement. This tour takes youth and adults on intensive and focused learning experiences to seven cities in six days.
Love received a bachelor of science degree from the University of Nebraska–Lincoln, where he played football for the Nebraska Cornhuskers. He then earned a master's degree from Bellevue University in Omaha. His career included working as a marketing executive for IBM, opening Atlanta's first retail computer store and running Jesse Jackson's presidential candidacy in 1984. Love has written books, a one-man play and serves as an adjunct professor at the University of Omaha.
Love has received many awards, including being inducted into the Nebraska Black Sports Hall of Fame at the University of Nebraska–Lincoln, receiving a Commendation for Excellence from the Nebraska Secretary of State for an Omaha Star Newspaper column, receiving the Distinguished Citizen Award by the West Point Society of Nebraska and Western Iowa and receiving the NAACP President's Award.
Books written by Love will be for sale following his talk.
Nebraska's premier private college, Hastings College is a four-year institution located in Hastings, Nebraska, that focuses on student academic and extracurricular achievement.