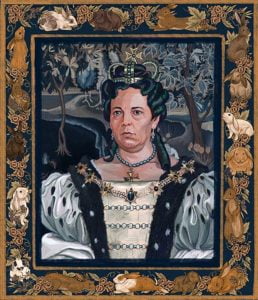 Two Hastings College alumnae, Michelle Kondrich '04 and Lesley Ash '04, are featured in an upcoming exposition titled "Telling Stories: Recent Illustrations by Kondrich and Ash" in the main gallery at Jackson Dinsdale Art Center (JDAC), 700 E. 12th Street.
The exhibition opens January 11, and will be on display through February 12.
The gallery show is free and open to the public, and gallery hours are 9:00 a.m. to 5:00 p.m. Monday through Friday. Face masks are required inside the JDAC, and the gallery's capacity is limited due to Directed Health Measures.
Kondrich is a commercial artist and animator specializing in editorial and book cover illustration. Her work has been recognized by the Society of Illustrators, Society for News Design and the National Association of Real Estate Editors. Her work was also featured in The Washington Post's annual Portfolio of Illustration in 2018 and 2019.
Her illustrations have appeared in the New York Times, Washington Post, Atlantic, Medium, Vox, NPR, NBC News and Hastings College publications. She now lives and works in Washington, D.C., and works as a graphic designer for Georgetown University.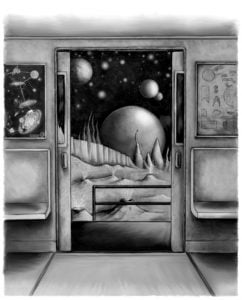 She also creates and hosts Creative Playdate, a podcast for people pursuing creative careers while raising children.
Ash is a mixed media artist and animator based in North Carolina. After graduating from Hastings College, she gained her MFA from the University of Cincinnati in Cincinnati, Ohio, in 2011. She specializes in ink and digital illustration, immersive installations and 2D animation.
Her work has been exhibited in New York City, Los Angeles, Berlin and throughout the Midwest. She has served as an international artist-in-residence at the Hungarian Multicultural Center in Budapest, Hungary.
Ash works as a freelance animator and graphic designer, primarily working with musicians and independent filmmakers. In 2012, she launched her online shop, QuirkyNerdyNifty, which sells apparel, greeting cards and other merchandise with her designs.
Hastings College is a four-year residential college that focuses on student academic and extracurricular achievement, Hastings' student-centered initiatives include providing books, an iPad and a two-week study away experience at no additional cost. A block-style semester schedule allows professors and students to focus on fewer classes at a time and promotes hands-on experiences. Discover more at hastings.edu.