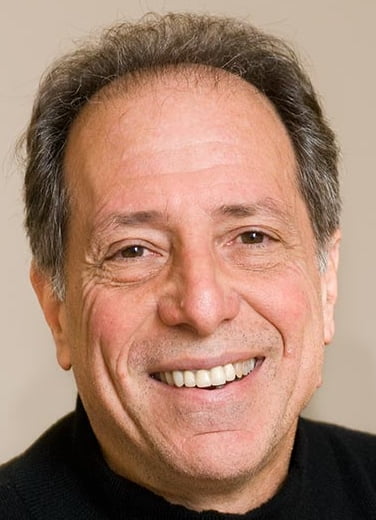 Michael Kimmel, an acclaimed author and researcher on men and masculinity in today's world, headlines activities for Women's History Month at Hastings College. On Wednesday, March 12 at 7 p.m. in French Memorial Chapel (800 N. Turner Ave.), he will present "Mars, Venus, or Planet Earth? Women & Men on Campus in a New Millennium." The lecture, through which he will address his research on how men benefit from equality between men and women, will be open to the public and free.
Kimmel's address is made possible through funding from the Hastings College Artist Lecture Series Committee.
Other activities for Women's History Month include the following free, public events:
"The Vagina Monologues" Around Campus
Thursday, March 6 at
10 a.m. in Hazelrigg Student Union Room C (HSU) (705 E. 9th St.)
10:30 a.m. in Fuhr Hall Room 37 (723 E. 9th St.)
10:45 a.m. in Gray Center Room 108 (1100 N. Elm Ave.)
1 p.m. in McCormick Hall Room 223 (812 N. Turner Ave.)
1:30 p.m. in Perkins Library (705 E. 7th St.)
To raise awareness on women's issues, Hastings College students will read excerpts from Eve Ensler's "The Vagina Monologues." These performances are sponsored by the Women & Politics class.
Chapel in Honor of Women's History Month
Wednesday, March 12 at 10 a.m. in French Memorial Chapel
The Reverend Portia Cavitt will be the preacher, and the HC Singers will sing.  Ms. Cavitt is the proud pastor of Clair Memorial United Methodist Church in North Omaha.  She was featured in the 1990 and 1992 issues of Ebony Magazine as one of the "50 Leaders of the Future."
"The Big Dance":  Exploring Issues in Women's Sports during March Madness
Wednesday, March 26, 12 p.m. in HSU Room C
In conjunction with the hyped-up March Madness bracket mania, this panel will explore the issues facing women in sports and the media coverage of women athletes. 
Panelists include Hastings College Bronco Women's Basketball Head Coach Carrie Hofstetter, Assistant Professor of History Michella Marino, Associate Professor of History Glenn Avent and Assistant Professor of Psychology Mark Zajack.  Bring a lunch and prepare to join a bracket pool for the NCAA Women's Basketball Tournament. This panel is sponsored by the Women's and Gender Studies Program.
8th Annual Women's History Month Recital
Monday, March 31 at 7:30 p.m. in Perkins Auditorium of Fuhr Hall of Music
Sigma Alpha Iota, the women's singing organization, will sing various selections of its choice during this annual event.
Bio for Michael Kimmel
Michael Kimmel is among the leading researchers and writers on men and masculinity in the world today. The author or editor of more than twenty volumes, his books include Changing Men: New Directions in Research on Men and Masculinity (1987), Men Confront Pornography (1990), The Politics of Manhood (1996), The Gender of Desire (2005) and The History of Men (2005). His documentary history, "Against the Tide: Pro-Feminist Men in the United States, 1776-1990" (Beacon, 1992), chronicled men who supported women's equality since the founding of the country. This "inspiring, pathbreaking collection of remarkable documents" (Dissent) was also called "meticulously researched" (Booklist) and a "pioneering volume" which "will serve as an inspirational sourcebook for both women and men." (Publishers' Weekly).
His book, Manhood in America: A Cultural History (1996) was hailed as the definitive work on the subject. Reviewers called the book "wide-ranging, level headed, human and deeply interesting" (Kirkus), "superb… thorough, impressive and fascinating" (Chicago Tribune), "perceptive and refreshing" (Indianapolis Star). One reviewer wrote that "Kimmel's humane, pathbreaking study points the way toward a redefinition of manhood that combines strength with nurturing, personal accountability, compassion and egalitarianism" (Publishers' Weekly). Another called it "the most wide-ranging, clear-sighted, accessible book available on the mixed fortunes of masculinity in the United States" (San Francisco Chronicle). Another called it "a cultural history as readable and fascinating as Kate Millet's epoch-makingSexual Politics (Booklist). The book also received impressive reviews in The Los Angeles Times, The Washington Post Book World (front page review), and The New York Times Book Review, which noted that this "concise, incisive" book "elucidates the masculine ideals of the past 200 years…just as shelves of feminist books have elucidated the feminine."
He also co-edited The Encyclopedia on Men and Masculinities (2 volumes, 2004) and The Handbook of Studies on Men and Masculinities. The Encyclopedia was named "best of Reference" by the New York Public Librarians Association in 2004.