At the Nebraska Presbytery meeting held at Hastings College October 28, it was announced that Molly Kammerer, a junior biology education major from Sutherland, Nebraska, was elected as the Young Adult Advisory Delegate for the 226th General Assembly of the Presbyterian Church (U.S.A.), which will be held June 25-July 4, 2024, in Salt Lake City, Utah.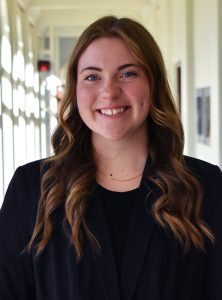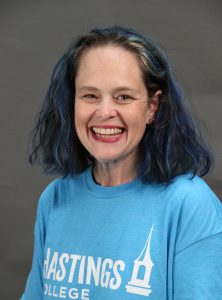 In addition, Rev. Doodle Harris, College chaplain, was elected as the Minister Commissioner from Central Nebraska Presbytery for the general assembly.
The General Assembly is the council of the whole church and is representative of the unity of synods, presbyteries and sessions of the Presbyterian Church (U.S.A.). The General Assembly meets every two years. It is Presbyterian church's highest council and is an honor to serve in any capacity, Harris said, noting that Kammerer had to apply for the nomination.
The assembly is composed of commissioners who are ruling elders and teaching elders elected by their presbyteries. They may speak on the floor of the assembly, introduce motions and vote, and they have voice and vote in the assembly committees. Harris will serve in this role as a Minister Commissioner.
Advisory delegates advise commissioners in a variety of ways throughout the assembly. There are different groups of advisory delegates, including the Young Adult Advisory Delegates (YAAD). Since few young people are likely to be elected as commissioners, the General Assembly added a category of YAAD in 1970 so those voices could be heard. Kammerer is one of about 50 other young adults who will serve in that role.
Kammerer and other advisory delegates will have the opportunity to speak to leaders within the church on a variety of topics from theology to current events. Her voice and ideas will be heard by those making decisions in a series of meetings prior to and during the assembly. She will be invited to pray for the assembly, to lead worship and to debate the resolutions and amendments on the floor of the assembly.
Hastings College is a four-year residential college that focuses on student academic and extracurricular achievement. Discover more at hastings.edu.