JJ Kahle, who grew up on a farm outside of Kearney, Nebraska, is giving a talk, "Out on the Plains: The Importance of Telling Our Stories", on Monday, October 9 at 10:00 a.m. in French Memorial Chapel. The talk is free and open to the public.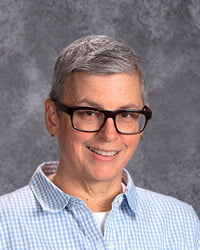 Kahle now lives in Minneapolis, Minnesota, and works as an educator for The Blake School. Kahle teaches Spanish and serves in the Office of Equity and Community Engagement: GLBTQ Support and Advocacy.
Kahle received a Bachelor of Arts degree in Spanish education from the University of Northern Colorado in 1984 and a Masters degree in educational administration from Southern Illinois University in 1998. Kahle has taught Spanish for three decades in schools in Colorado, Illinois and Minneapolis; is an advocate for LGBTQIA students and allies; and in 2012 was named an LGBT Champion of Change by the Obama administration for work with the Blake School Gender And Sexuality Alliance.
"It was not easy growing up queer in Nebraska," Kahle has stated. Kahle's talk will detail these experiences and highlight the importance of oral history and storytelling for the LGBTQIA community.
Kahle is appearing on campus following a Hastings Oral History Initiative workshop and presentation on October 8 from 2:00 to 4:00 p.m. at Prairie Loft (4705 Dld Road). The workshop and Kahle's talk address the theme "The LGBTQIA Community and Oral History." You can find more information on the workshop here.
Hastings College is a private, four-year institution located in Hastings, Nebraska, that focuses on student academic and extracurricular achievement. With more than 60 majors and 15 pre-professional programs, Hastings College has been named among "Great Schools, Great Prices" by U.S. News & World Report and a "Best in the Midwest" by The Princeton Review. For more, go to hastings.edu.