Howard University head softball coach Victoria "Tori" Tyson will share her riveting story and her mission to open doors to inner-city youth and build a climate of equity and inclusivity in a talk at Hastings College at 4:00 p.m. on Monday, December 5 in French Memorial Chapel. The talk is free and open to the public.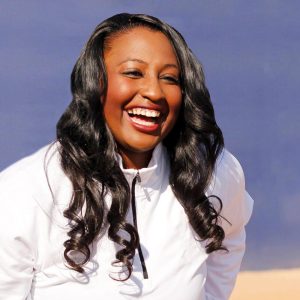 Tyson is a former University of Nebraska–Lincoln softball stand-out. In addition to coaching softball at Howard University, she works with inner-city youth by offering free and discounted softball clinics. Her mission is to raise awareness of racial injustice in athletics, through empowering athletes and building unity between athletes and the greater community. During her talk, she'll share her personal softball journey, as well her passion for promoting equity and inclusivity.
"I believe representation matters," said Tyson. "Softball is growing, but we want to make sure it is growing everywhere. The goal for our sport should be for little girls to turn on the television and see themselves. Softball has changed so many lives and it can also save many more. Softball cannot grow and minority participation will not happen unless we are active facilitators in that growth."
Tyson was the recipient of the National Fastpitch Coaches Association's 2020 Diversity Convention Scholarship for her commitment to working with youth of color and growing the game of fastpitch in her community. Hired prior to the 2019 season, Tyson revitalized the Howard softball program and led the Bisons to the Mid-Eastern Athletic Conference Tournament for the first time since 2015 with a 19-win season. The team won 31 games, the MEAC championship and made its second NCAA tournament appearance in program history earlier this year.
For a snippet of Tyson and her message, go to youtube.com/watch?v=osmORpf9otk.
Hastings College is a four-year residential college that focuses on student academic and extracurricular achievement. Hastings' student-centered initiatives include providing all required textbooks and an iPad, while a block-style semester schedule allows professors and students to focus on fewer classes at a time. Discover more at hastings.edu.