The Hastings College Department of Visual Arts is hosting Open Space for the Visual Arts June 8-12, with this year's immersion experience being fully online.
To help facilitate certain components of the experience, participating students will receive an art box from the College this week. The box includes many supplies for each art experience, such as a drawing lightbox, self-hardening clay, misc sculpture items and other surprises.
The theme for this year is Art and Community, which allows Hastings College professors to share how visual arts are used to inspire and transform both individuals and communities by focusing on the process of artistic inquiry and creative expression.
A list of participating students is included below.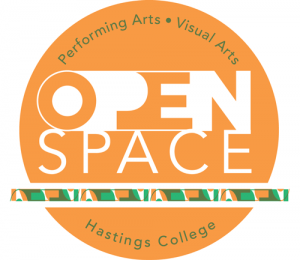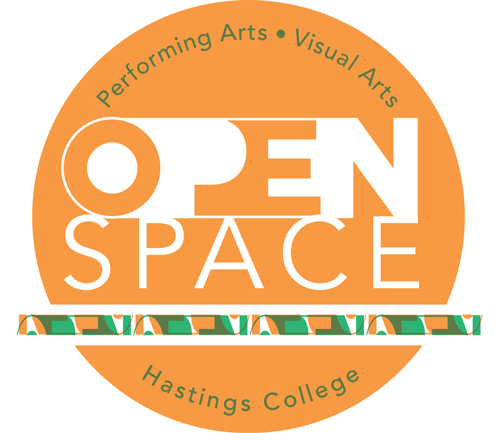 Every day, students will have the opportunity to learn from a different Hastings College professor in a specialized course. The topics change daily and include art history drawing, sculpture, ceramics, painting and animation — with glass blowing videos available to watch on-demand.
On Monday, June 8, Dr. Christopher M. Strickland, Hastings College post-doctoral fellow and art educator, will work with students on Art History Drawings. He'll explore how the visual arts are integral to the creation and representation of culture and community. The students will create drawings inspired by the ideas presented and use these drawings as "sketches" for the body of work that will be investigated and created using the various media of the Open Space program.
Aaron Badham, chair of the department and assistant professor of sculpture, will instruct students Tuesday on sculpture through creating personal shelters. This workshop will explore shelter, personal versus shared space and the body as the framework for approaching this concept. This dynamic design challenge will emphasize the ingenuity and creative use of materials to teach students various skills for effective use of their artistry.
On Wednesday, students will focus on Storytelling and the Ceramic Figure with Jerome Dubas, instructor of ceramics. This session examines the history of the figure in historical, cultural and contemporary ceramics. Ideas for the sculptures will be developed by focusing on the students' experiences. Students will create group figures with self-hardening clay that can be painted or sprayed when finished.
Sara Gevurtz, assistant professor of digital art, will instruct students on Thursday for Bringing Stories to Life through Animation. In this course, students will learn the basics of timing and frame-by-frame animation to create short animated flipbooks. In their flipbooks, students will explore community ideas and how motion can add to or modify the narrative.
On the final day of Open Space, Christine Lockhart-Brown, instructor of art education, will instruct students in Redefining Community through alcohol ink paintings. Using the non-traditional medium of alcohol ink, students will create a series of works that will be influenced by their new reality of community and placement within.
Students will also have glass blowing video demonstrations they can watch throughout the week. The videos give students an inside look at how to create a fluted bowl and a seashell, and cover the process, material information and show the rapid change of the material.
Students participating in Open Space for the Visual Arts are listed below.
Lindsay Alderman of Erie High School in Frederick, Colorado
Mackenzie Baltzer of Chaparral High School in Parker, Colorado
Ansley Connolly of Gretna High School in Gretna, Nebraska
Sofie Curto of Waverly High School in Waverly, Nebraska
Margaret Driewer of Gretna High School in Gretna, Nebraska
Elizabeth Fox of Westside High School in Omaha, Nebraska
Layne Haba of Doniphan-Trumbull High School in Trumbull, Nebraska
Megan Hathaway of Abraham Lincoln High School in Council Bluffs, Iowa
Emily Langford of Westside High School in Omaha, Nebraska
Saraya Lilly of Rocky Mountain High School in Fort Collins, Colorado
Alexis Linnebach of Blue Valley West High School in Olathe, Kansas
Ana Lopez-Zurita of South High School in Omaha, Nebraska
Anamaria Magaña of Smith-Cotton High School in Sedalia, Missouri
Montanna Mitchell of Westside High School in Omaha, Nebraska
Sophia Manzitto of South High School in Omaha, Nebraska
Aubrey Masdin of Arrupe Jesuit High School in Arvada, Colorado
Caitlin Nelepovitz of Lincoln Southwest High School in Lincoln, Nebraska
Enrique Perez of Harvard High School in Harvard, Nebraska
Aurora Poppino of Abraham Lincoln High School in Council Bluffs, Iowa
Spencer Price of Abraham Lincoln High School in Council Bluffs, Iowa
Emily Quackenbush of North High School in Omaha, Nebraska
Raeanne Sando of Westside High School in Omaha, Nebraska
Alexandria Schmidt of Smith Center Junior-Senior High School in Smith Center, Kansas
Zoe Slinkard of Westside High School in Omaha, Nebraska
Kaitlin Smith of Fort Calhoun Junior-Senior High School in Fort Calhoun, Nebraska
Layla Thomson of Grand Island Senior High School in Grand Island, Nebraska
Caragan Underwood of Abraham Lincoln High School in Council Bluffs, Iowa
Reagan Weidemann of Logan View High School in Hooper, Nebraska
Renee Williams of Nebraska City High School in Nebraska City, Nebraska
Cecilia Wonch of Arnold High School in Arnold, Nebraska
Hastings College plans to invite participants and their families to campus for an Open Space 2020 reunion, where students will have the chance to meet Hastings College's talented faculty and staff, and go on individualized tours of the campus.
Hastings College is Nebraska's premier private college. A four-year residential college that focuses on student academic and extracurricular achievement, Hastings' student-centered initiatives include providing books, an iPad and a two-week study away experience at no additional cost. A block-style semester schedule allows professors and students to focus on fewer classes at a time and promotes hands-on experiences. Discover more at hastings.edu.