Hastings College (HC) Media will produce the ESPN3 live video stream of the 2014 NAIA Division II Women's Basketball Championship semifinal games on March 17 at 6 and 8 p.m. in Sioux City, Iowa.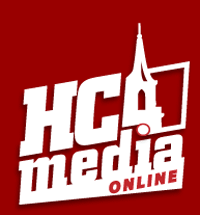 This marks the first time the HC Media students will produce under the global broadcasting network. ESPN3 offers live-multi screen sports streams available through WatchESPN.com. Smartphone and tablet users can also access the stream through the WatchESPN app.
The announcement comes after months of negotiations between ESPN3, the NAIA and Chad Power, Journalism and Media Arts Department chair. ESPN3 decided to move forward with the streaming after viewing HC Media's February basketball productions. HC Media will also produce live streams for 28 games in the first, second and quarterfinal rounds of the championship. These games are available through a paid service offered by NAIA Network located on naia.org. Hastings College games will simultaneously stream free of charge at hcmediaonline.org. KFKX will provide audio coverage locally on 90.1FM and streaming audio at hcmediaonline.org. Games will run from March 12 to March 18. 
Since 2008, HC Media has been contracted to record and stream the NAIA Division II Women's Basketball Championship via the NAIA Network, excluding the final championship game. Overall, HC Media is responsible for the production of 30 games over a six-day period.
The production team also participates in an experiential learning lab through the Journalism and Media Arts Department by developing and maintaining an interactive, informative web site covering all aspects of the championship. This includes game recaps, social media updates, photography, and feature stories on players and coaches available through mynaiatourney.org.
HC Media's 2014 crew will consist of 18 students from areas of academic focus including journalism, broadcasting and communication:
John Bouc of Weston, Neb.
Austin Druse of Fort Collins, Colo.
Sara Fishman of Danville, Calif.
Sam Gentry of Lincoln, Neb.
Kaitlin Grode of Omaha, Neb.
Allen Hamil of Merrill, Iowa
Alex Hedlund of O'Neil, Neb.
Russ Heitmann of Hebron, Neb.
Anna Lichti of Shickley, Neb.
Mason Lindbloom of Omaha, Neb.
Maggie Meisinger of Littleton, Colo.
Allyson Pelchat of Johnson, Neb.
Lauren Sawyer of Gretna, Neb.
Garrett Shafer of Haxtun, Colo.
Nicole Sherrill of Windsor, Colo.
Colton Spearman of Superior, Colo.
Brianna Turek of Wood River, Neb.
McKenzie Wedel of Colorado Springs, Colo.
——————————
HC Media is a student-run, converged medium within the Journalism and Media Arts Department at Hastings College in Hastings, Nebraska.  The five platforms include the Collegian newspaper, 90.1 KFKX, HCTV, Bronco Yearbook, and HC Media Online.  Visit our website hcmediaonline.org for updates on the latest campus, national and global news.