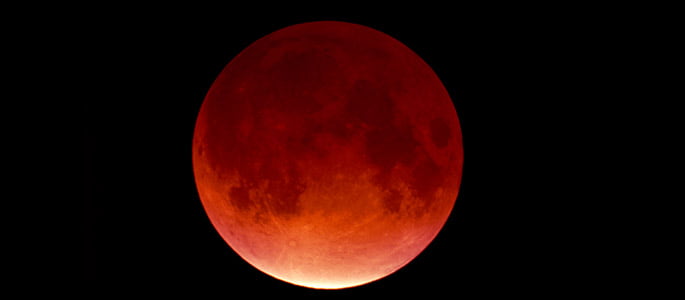 Lunar Eclipse
Hastings College will celebrate Observe the Moon Night at the Sachtleben Observatory (4725 S. Wabash Ave.) on Saturday, September 19, followed by an observing of a total lunar eclipse on Sunday, September 27. Admission is free to both events.
A program will begin at 9 p.m. on Observe the Moon Night, with observing from 9:30 to 10:30 p.m. The moon will be nearing first quarter, making it a great time to view our closest natural celestial neighbor.
The total lunar eclipse viewing on Sunday, September 27, will take place at the observatory from 7:30 to 11 p.m., and is the last one that will be easily seen from the Great Plains until January 2019.
The program is offered weather permitting and will be cancelled if skies are cloudy.
For more information, check out the Sachtleben Observatory of Hastings College Facebook page or call Starline (402) 462-7378 after 5 p.m. the day of program for updates. For directions to the observatory, go to hastings.edu/observatory.