Academy Award winning and highly sought cinematographer Mauro Fiore will present a moderated interview and public discussion on Thursday, January 17 at 7:00 p.m. in Scott Studio Theatre (806 N. Turner Ave.) on campus. The event is free, but limited seating requires an RSVP in advance via hastings.edu/mauro.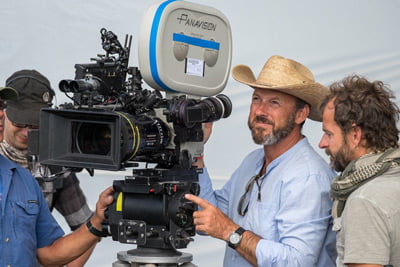 During Fiore's presentation, "Writing with the Light," he'll share the significance of his work, special insights into the artistry of cinematography and respond to audience questions.
Fiore is most noted for his work on the 2009 film "Avatar," for which he won the Academy Award for Best Cinematography. He is currently working on "X-Men: Dark Phoenix," which is scheduled for release this summer.
His filmography is extensive and includes "Training Day," "Tears of the Sun," "The A-Team," "Real Steel," "The Equalizer," "Southpaw," "The Magnificent Seven" and others. His first feature film was "Automation" in 1986.
He has worked with directors James Cameron, Antoine Fuqua, Michael Bay and others.
Fiore was born in Marzi, Calabria, and moved to the United States with his family in 1971. He attended Palatine High School in Palatine, Illinois, and graduated in 1982. He went on to receive his B.A. from Columbia College in Chicago.
Fiore is married to Christine Vollmer. They have three children and make their home in Omaha, Nebraska.
Hastings College is a private, four-year institution located in Hastings, Nebraska, that focuses on student academic and extracurricular achievement. Hastings College has been named among "Great Schools, Great Prices" by U.S. News & World Report and a "Best in the Midwest" by The Princeton Review. For more, go to hastings.edu.