The Hastings College Theatre Department starts off the 2017-18 season with its production of "Love/Sick" by John Cariani. The unique production consists of nine short plays that explores the emotional roller coaster that comes with being in love.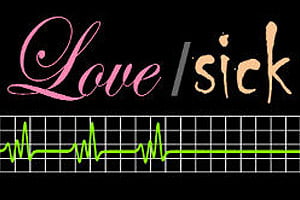 The show will run in Scott Studio Theatre (806. N Turner Ave.) October 5-7 at 7:30 p.m. and October 8 at 2:00 p.m. General admission tickets are $8, and $5 for non-Hastings College students and seniors. Tickets are free to Hastings College students, faculty and staff. Reservations can be made in advance at tickets@hastings.edu.
Set on a Friday night in an alternate suburban reality, "Love/Sick" is an 80-minute romp that explores the pain and the joy that comes with being in love. Full of imperfect lovers and dreamers, "Love/Sick" is an unromantic comedy for the romantic in everyone. The show does contain mature subject matter.
LOVE/SICK by John Cariani
Director
Jim Fritzler, professor of theatre
Scenic Designer
Annette Vargas, assistant professor of theatre
Cast List
Emma Atuire of Denver, Colorado
Adam Camp of Erie, Colorado
Carly Cremers of Columbus, Nebraska
Tyler Huntsman of Parker, Colorado
Cheyenne Knehans of Riverton, Nebraska
Luke Liffengren of Conifer, Colorado
Kiley Logan of Colorado Springs, Colorado
Sabrina Maxwell of North Richland Hills, Texas
Basil Rabayda of Phoenix, Arizona
Alex Rieflin of Doniphan, Nebraska
Grace Rempp of Hastings, Nebraska
Alyssa Rock of Peyton, Colorado
Nicolette Sanchez of Grand Island, Nebraska
Nathanael Sass of Hastings, Nebraska
Randi Scoggins of Hastings, Nebraska
Jeff Sokol of Grand Island, Nebraska
Aaron Spracklin of Elmwood, Nebraska
Dodge Weishaar of Bison, South Dakota​
Crew
Stage manager – Greer Anderson of Peyton, Colorado
Assistant stage manager – Beth Turner of Wood River, Nebraska
Technical director – Nate Mohlman of Blue Hill, Nebraska
Costume designer – Becca Holcombe of Burr Ridge, Illinois
Lighting designer – Austin Heinlein of Hutchinson, Kansas
Box office/house manager – Jordan Samuelson of Kearney, Nebraska
Prop master – Miranda Aschoff of Hastings, Nebraska
Assistant prop master – Joe Daake of Kearney, Nebraska
Hair and makeup – Derrick Nelson of Hastings, Nebraska; and Liz Lee of Colorado Springs, Colorado
Light crew – Anna Dobrinski of Bridgeport, Nebraska; and Socorro Topete of South Sioux City, Nebraska
Sound crew – Kameron Bumgardner of Blue Hill, Nebraska
Set crew – Jesse McCollum of Kansas City, Kansas
Costume crew – Kylie Lierz of Lincoln, Nebraska
Props crew – Becky Cox of Blue Hill, Nebraska
Hastings College is a private, four-year institution located in Hastings, Nebraska, that focuses on student academic and extracurricular achievement. With more than 60 majors and 15 pre-professional programs, Hastings College has been named among "Great Schools, Great Prices" by U.S. News & World Report and a "Best in the Midwest" by The Princeton Review. For more, go to hastings.edu.