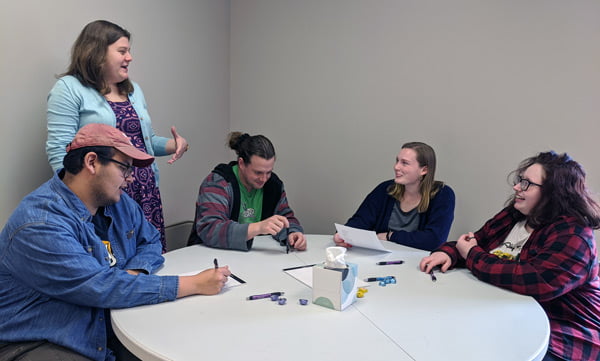 Students enrolled in creative writing courses at Hastings College this academic year have had the opportunity to design and lead writing workshops for community members in partnership with the SASA Crisis Center of Hastings.
Dr. Eleanor Reeds, assistant professor in the Department of Languages and Literatures, was asked by SASA in fall 2019 to develop programming. She invited students from her Introduction to Creative Writing course to join her in facilitating writing workshops during the second block of the fall semester.
The project provided an opportunity for students to develop a stronger understanding of the goals and practices of writing workshops while participants were empowered to trust their voices, tell their stories and connect with others.
Students who took Reeds's Block 5 course earlier this spring team-taught another series of creative writing workshops at SASA Crisis Center.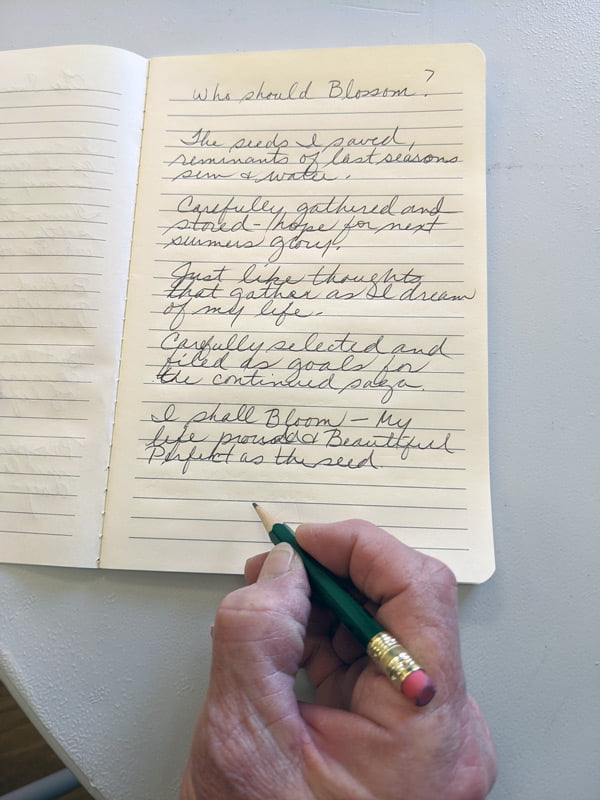 These workshops formed part of a new course on Creative Writing: The Profession, and provide an opportunity for students to learn and implement best practices for creative writing pedagogy as they prepare for careers in the field.
"The writing workshop is one of the most popular programs SASA has hosted. One of the goals of SASA's support group programming is to reduce the significant social isolation often experienced by survivors of domestic violence. Through the writing group, participants were able to connect around shared experiences and develop relationships with supportive community members," said Jo Springer, executive director of SASA Crisis Center.
Reeds said she was inspired to learn more about service-learning when she joined the Hastings College faculty in 2018 and sought the guidance of the director of service-learning, Dr. Jean Heriot. Service-learning allows students to make real-world connections between their learning in the classroom and its application in the community. Studies show that students gain valuable skills when they link their academic course work with projects that address community needs.
SASA works to provide help, hope, safety and inspiration to individuals of sexual violence, intimate partner violence, stalking, dating violence and sex trafficking in Adams, Nuckolls, Clay and Webster counties.
Hastings College is Nebraska's premier private college. A four-year residential college that focuses on student academic and extracurricular achievement, Hastings' student-centered initiatives include providing books, an iPad and a two-week study away experience at no additional cost. A block-style semester schedule allows professors and students to focus on fewer classes at a time and promotes hands-on experiences. Discover more at hastings.edu.