Hastings College senior Grace Sinsel of York, Nebraska, has received a Fulbright U.S. Student Program award for an English Teaching Assistantship (ETA) to Bulgaria for the 2023-24 academic year.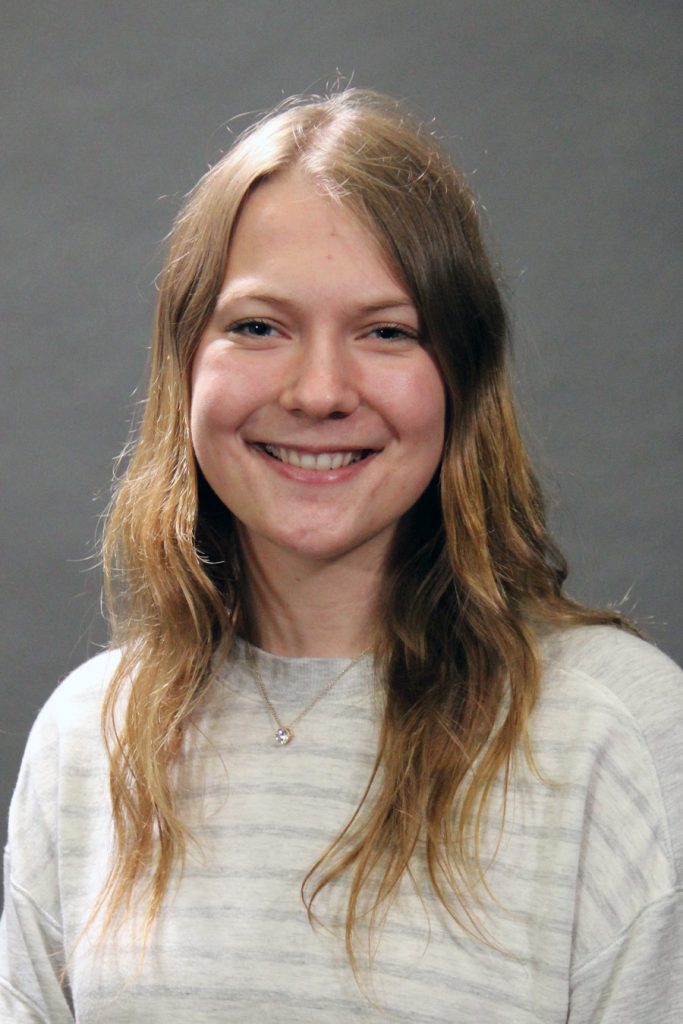 Recipients of Fulbright awards are selected in an open, merit-based competition that considers leadership potential, academic and/or professional achievement and record of service. Fulbright alumni careers are enriched by joining a network of thousands of Fulbright alumni, many of whom are leaders in their fields. Fulbright alumni include 62 Nobel Prize laureates, 89 Pulitzer Prize recipients and 41 who have served as a head of state or government.
"Grace joins an increasingly long line of successful Fulbright ETA applicants from Hastings College. Clearly, the College's emphasis on speaking and writing — regardless of major — appeals to a program in which students model correct English usage," said Dr. Rob Babcock, a history professor and Hastings College's Fulbright Program faculty advisor. "Grace's preparation to teach in Bulgaria was especially compelling because of her secondary English language arts degree, her interest in English as a second language, and her commitment to rural education. Whatever school system she works with in Bulgaria will be receiving an exceptional young teacher. As important, she will also make an exceptional ambassador on behalf of the U.S., the state of Nebraska and Hastings College."
Since 1946, the Fulbright Program has provided more than 400,000 participants from over 160 countries the opportunity to study, teach and conduct research, exchange ideas, and contribute to finding solutions to shared international concerns.
"We are very proud of Grace and thrilled she's been awarded a Fulbright and will get to spend an academic year in Bulgaria. She will be an outstanding teacher and her students in Bulgaria will benefit, as will she through this experience," said Dr. Jamie Martin, assistant professor of teacher education. Martin supported Sinsel in her application.
The Fulbright Program is the U.S. government's flagship international educational exchange program and is supported by the people of the United States and partner countries around the world. The Fulbright Program is funded through an annual appropriation made by the U.S. Congress to the U.S. Department of State's Bureau of Educational and Cultural Affairs. Participating governments and host institutions, corporations, and foundations around the world also provide direct and indirect support to the program.
Sinsel joins a group of Hastings College students and alumni who have been awarded Fulbright Program awards dating back to 1953.
Further information about the Fulbright Program or the U.S. Department of State can be found at eca.state.gov/fulbright.