The Hastings College Student Education Association (SEA) received the Nebraska Education Association's Local Excellence in Social Justice Award during the National Education Association Student Program Summer Leadership Conference in Boston, Massachusetts. The award honors the chapter's active application of social justice efforts and service learning initiatives.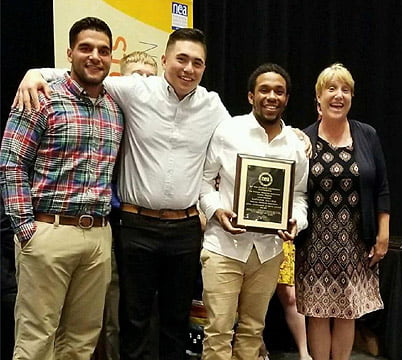 "I started to get excited when they began to announce the programs and service learning projects the winning school did. When they said the association even finds a way to pay for a student's SEA membership fees if they need assistance, that was when I was certain it was us," said Ann Auten, instructor of Teacher Education.
As the SEA advisor, Auten submitted an essay detailing the chapter's definition and practice of social justice as part of the application for the award. Nebraska SEA leaders encouraged Hastings College to enter the competition. The teacher education department's "fair is not equal, fair is providing what is needed for an equal chance at success" mindset, combined with a record of SEA's volunteerism in the Hastings community, helped portray the college's real-world social justice efforts.  
In 2016-17, the Hastings chapter of SEA made 1,000 sandwiches for the Open Table community sack lunch program; donated four totes of canned goods to the Food4Thought backpack program; volunteered at Big Brother Big Sisters bowling events, the local Special Olympics and the Royal Family Kids Camp Chili Kickoff; and painted the playground at Doniphan-Trumbull Elementary School, among a variety of other service learning projects.  
"All of our education majors at Hastings College are required to be a part of SEA, so it's important for them to take advantage of chapter activities like this," Auten said. "Some of these activities are encouraged through the classroom, and SEA would not be a strong organization at Hastings College without this full support from our teacher education faculty."
Hastings College's Local Excellence in Social Justice Award was one of three recognitions given to Nebraska at the national conference. Tahj Willingham of Denver, Colorado; Casey Molifua of Hastings, Nebraska;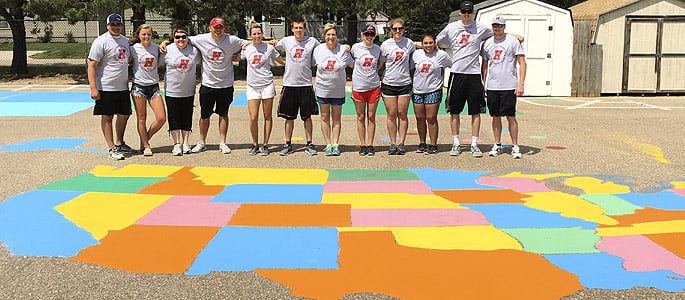 Steven Dunham of Midwest City, Oklahoma, accepted the award on behalf of Hastings College.  
Willingham, Molifua and Dunham also attended meetings for the Ethnic Minority on a national committee for developing strategies to recruit students of various ethnicities for the teaching profession.
"There's a stat that says black students who have just one black teacher during their elementary school years have a lower risk of dropping out," Willingham said. "But so many students never had a teacher that looked like them, so they've never even considered becoming a teacher themselves. The discussions we had at the conference were focused on finding a solution to this lack of diversity among teachers."
Hastings College is a private, four-year institution located in Hastings, Nebraska, that focuses on student academic and extracurricular achievement. With 64 majors and 15 pre-professional programs, Hastings College has been named among "Great Schools, Great Prices" by U.S. News & World Report and a "Best in the Midwest" by The Princeton Review. For more, go to hastings.edu.