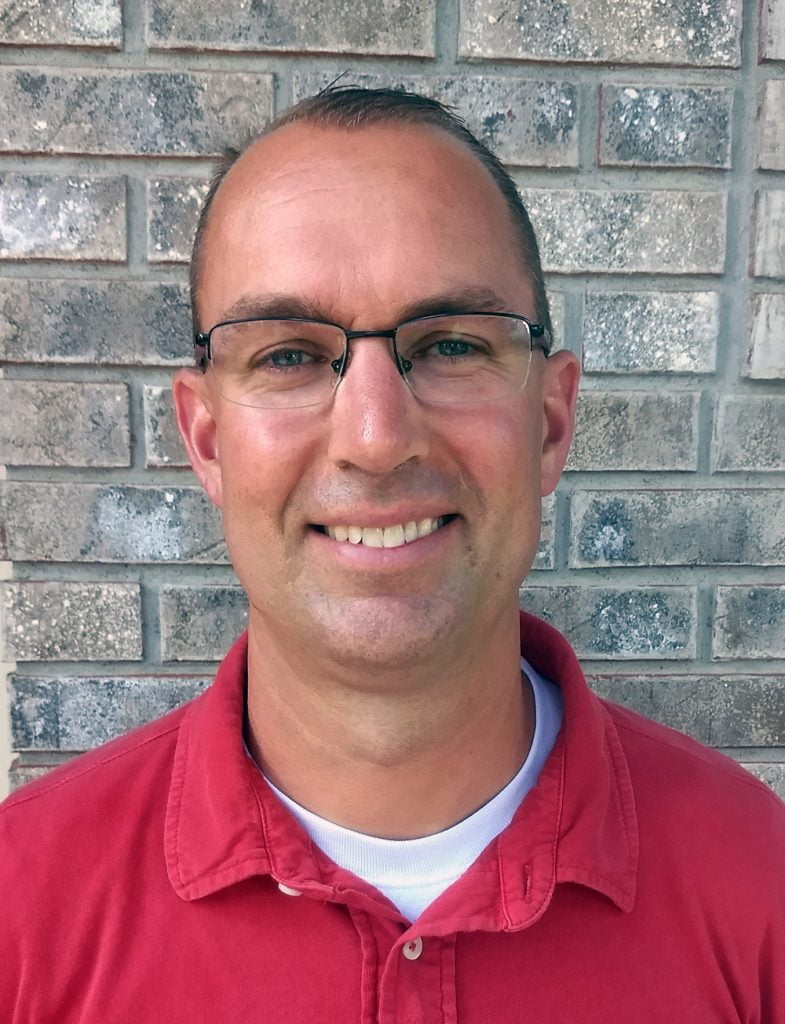 The Hastings College Alumni Association will honor Tim Ebers '00, head cross country and track and field coach at Elkhorn South High School, with its 2021 Outstanding Alumni Coach award.
Ebers will be honored in conjunction with the Athletic Hall of Fame induction during Homecoming Weekend at Hastings College on Saturday, September 18. A social hour at Kiewit Gymnasium on campus will begin at 5:00 p.m., followed by a banquet at 5:30 p.m. Tickets are $30 per person and may be purchased at hastings.edu/homecoming or by contacting the Hastings College alumni office at 402.461.7363 or alumni@hastings.edu.
Ebers is a 6th grade social studies teacher and coach with Elkhorn Public Schools and has been with the Elkhorn school district for two decades. He was the head boys' track and field coach at Elkhorn High School from 2007 to 2010 before taking the helm of the boys' and girls' cross country teams at Elkhorn South High School. In 2011, he was also named the head boys' track and field coach at Elkhorn South.
During the past 10 years, Ebers has coached the girls' cross country team to a state championship in 2015 and a state runner-up finish in 2016, and led the boys' track and field team to state championships in 2013 and 2021.
Ebers and his wife, Katie, reside in Omaha with their three daughters, Landry, Jansen and Briar.
The Outstanding Alumni Coach of the Year award was established by the Hastings College Alumni Association in 2004 and is presented to Hastings College graduates who have shown exceptional achievement in an athletic coaching profession.
Hastings College is a four-year residential college that focuses on student academic and extracurricular achievement. Hastings' student-centered initiatives include providing books, an iPad and a two-week study away experience at no additional cost. A block-style semester schedule allows professors and students to focus on fewer classes at a time and promotes hands-on experiences. Discover more at hastings.edu.