Hastings College will induct two individuals and a local business into its Pro Rege Society on April 21, honoring Anne (Fairbanks) Bohlke, Bruce Gulliver '70 and Five Points Bank.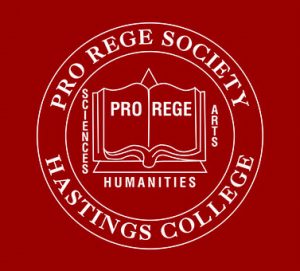 Hastings College will recognize the individuals and business for their long-standing dedication to the College. The ceremony will be held at Lochland Country Club in Hastings and feature a musical tribute by the Hastings College Department of Music and Theatre. A reception begins at 6:00 p.m., with the dinner and ceremony beginning at 7:00 p.m. Tickets are $100 each or a table of eight is $750. Details and tickets are available at hastings.edu/prorege.
A tradition since 1997, the Pro Rege Society is the highest non-academic recognition Hastings College bestows. Selected individuals and businesses are known for their extraordinary service to Hastings College, significant philanthropic contributions and/or unusual commitment to the College over an extended period of time.
Anne (Fairbanks) Bohlke started her Hastings College career in 1983 as a faculty member in the English Department. She served Hastings College in various positions including Associate Vice President for Academic Affairs from 2006 until her retirement in 2012. Notable contributions include serving as a chair for her academic discipline as well as other committees throughout Hastings College academics, and receiving awards such as the Distinguished Senior Faculty Award, the Vondrak Outstanding Advisor Award and the Omicron Delta Kappa National Faculty Advisor Award.
Bruce Gulliver graduated magna cum laude in 1970 with degrees in economics and business after serving in various leadership roles during his time as a student. He earned his Ph.D. in business and economics and pursued a career as economist at multiple established firms before he was appointed to the Hastings College Board of Trustees, where he served for 24 years. Today he serves on the Hastings College Foundation Board.
Five Points Banks has been a generous partner of Hastings College for more than 20 years. It has supported the College in various capacities, including financing needs during the coronavirus pandemic, hosting student interns, employing Hastings College graduates and sponsoring athletic events.
During the ceremony, honorees are presented a Pro Rege medallion designed by renowned sculptor George Lundeen '71 and inscribed with the College's official motto, "Pro Rege" and "Humanities, Arts, Sciences."
Full Bios of Recipients
Anne (Fairbanks) Bohlke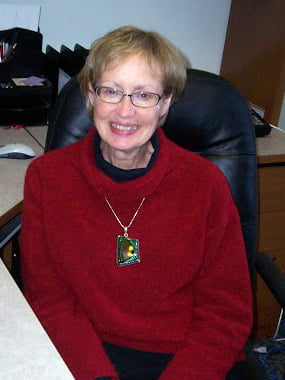 Born in Rockville Center, New York, Anne (Fairbanks) Bohlke began her tenure at Hastings College in 1983 as a faculty member in the English Department. From 1990 to 1992, she served as chair of the Humanities Division; from 1995 to 2003 as chair of the English Department; and in 1993-94 as president of the Faculty Senate. In 2006, she was appointed Associate Vice President for Academic Affairs and served in this capacity until her retirement in 2012 when she was presented with the College's honorary degree, Doctor of Humane Letters.
In 2004, Anne received the Distinguished Senior Faculty Award for 15 years of service to Hastings College. The award recognizes sustained commitment to quality teaching and to campus and community service. She also received the 2006 Vondrak Outstanding Advisor Award for meritorious service to Hastings College students, above and beyond the normal advising responsibilities.
During her 29 years at Hastings College, Anne participated in, supported and led many different programs and activities on campus. Through her service on the Team Against Bias, the International/Diversity Programs Committee, the Martin Luther King Day Celebration, the Diversity Calendar Committee and as the faculty coordinator for what was then known as the ATLAS program for at-risk students, she demonstrated solidarity with students in need of campus advocates.
A charter member of the Hastings College chapter of Omicron Delta Kappa (ODK), Anne served as Faculty Advisor for this national scholastic and leadership honorary, receiving ODK's National Faculty Advisor Award in 2010.
Anne earned her B.A. in English at Carleton College and her M.A.T. at Brown University. After several years teaching in high school classrooms across four different states, she earned her M.A. and Ph.D. in English at the University of Nebraska–Lincoln, where her dissertation was selected as one of five finalists for the University's Distinguished Dissertation Award for 1997-98.
During the fall of 2020, Anne established the Retirees' Discretionary Fund in honor of her former colleague and Executive President, Dr. Rich Lloyd. The fund is supported by retired and former Hastings College employees to offer additional resources in the presidential leadership of the College.
Anne's family includes daughters, Catherine (Cathy) Fairbanks of Los Angeles, California, and Elizabeth (Liz) Creech '94/'07 MAT of Hastings, Nebraska; stepsons, Jason Bohlke of Hastings, Nebraska, and Jon H. Bohlke II of Bainbridge Island, Washington; grandsons, Christian and Connor Creech; step-grandchildren, Allison, Brooke, Emma, Joshua and Nicholas Bohlke; and step-great-grandchild, Yvette Bohlke.
Bruce Gulliver '70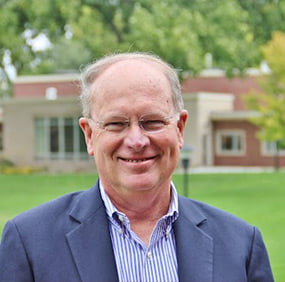 Bruce Gulliver is a Bronco Award winner and 1970 magna cum laude graduate majoring in economics and business. As a student he was President of the Student Association. His leadership at the College in the years since has been nothing short of extraordinary.
Bruce joined the Board of Trustees in 1997. Over 24 years he served the Board in many capacities, including Investment Committee Chair for six years, Board secretary and Student Affairs Committee Chair. He retired from the Board in 2021 and continues as a director on the Foundation Board.
Following Gulliver's graduation from Hastings College, he was a White House intern at the Department of Treasury, working under future Fed Chairman Paul Volcker. After Army Reserve basic training, he began his Ph.D. studies in business economics at Claremont Graduate School in California, studying under management guru Peter Drucker. In 1974-75 he served in the Defense Attache Office within the U.S. Embassy in Saigon, R.V.N. and was one of the last Americans evacuated. After a subsequent year working in international economics at the Pentagon, he returned to Claremont to complete his dissertation and began teaching finance part time.
Upon completion of his Ph.D. in 1978, Gulliver accepted a position as economist at the Department of Energy and later the National Coal Association and Atlantic Richfield. In 1983 he moved to Portland to work for PacifiCorp, where he headed up planning for two subsidiaries and managed PacifiCorp's first alternative energy firm. He left in 1989 to launch Jefferson Research and Management, an independent equity research and management company. He was president and chief investment officer until selling the business and retiring in 2019. Later that year, he received a heart transplant at the University of Washington.
Bruce and his wife, Deb Habel, live in Portland, Oregon, and have two sons, Ian and Kirk. In his spare time, Gulliver enjoys singing, biking, hiking, XC skiing, pickleball, gardening, painting, church involvement, and performing with the Oregon Repertory Singers.
His deep connection to Hastings College has gone above and beyond his years as a student, and his unwavering support is deeply appreciated by students, faculty, staff and administration.
Five Points Bank

Five Points Bank of Hastings, Nebraska, has been a generous partner and supporter of Hastings College for more than 20 years. Founded in 1971, with the Hastings branch opening in September 2000, Five Points has grown to become the largest bank in the tri-city area and the 11th largest bank in the state of Nebraska.
Five Points Bank was founded and owned by the Bill Marshall family. Marshall served on the Hastings College Board of Trustees from 2000 to 2015 and was an Honorary Trustee until his passing in 2016. Terry Anstine, a 1984 Hastings College alumnus, is president of the Hastings branch.
For more than 20 years, Five Points Bank of Hastings has supported Hastings College whenever called upon, from financing needs during the Coronavirus pandemic to hosting student interns and employing approximately 25 Hastings College alumni to sponsoring athletic programs and other initiatives across campus.
Anstine said the bank believes Hastings College is a major contributor to the quality of life in Hastings, as well as having significant economic impact. "We hold great value for this and have provided meaningful financial contributions to Hastings College to help achieve its mission," Anstine said.
Hastings College is a four-year residential college that focuses on student academic and extracurricular achievement. Hastings' student-centered initiatives include providing books, an iPad and a two-week study away experience at no additional cost. A block-style semester schedule allows professors and students to focus on fewer classes at a time and promotes hands-on experiences. Discover more at hastings.edu.