Fans of Hastings College can now take their Hastings College pride on the road, as Nebraska officials recently approved a design for a Hastings College specialty license plate. The plates give drivers an opportunity to showcase  Hastings College across the state and when driving around the country.
For the plates to enter into production, at least 250 Nebraskans who are alumni, friends, family, faculty, staff or students — anyone who supports the College — must order one through the Hastings College alumni office. Each plate costs $70, and information on ordering this initial batch can be found hastings.edu/plates.
"These plates provide a unique opportunity to show your Bronco pride, and get our name out there on the road," said Matt Fong, associate vice president for external relations.
Fong said the license plates can also be ordered for friends and family and make great a gift for alumni or students.
Once the initial 250 applications are submitted by the College, the plates will be put into regular production, allowing motorists to be able to request the plates as they would any other specialty license plate.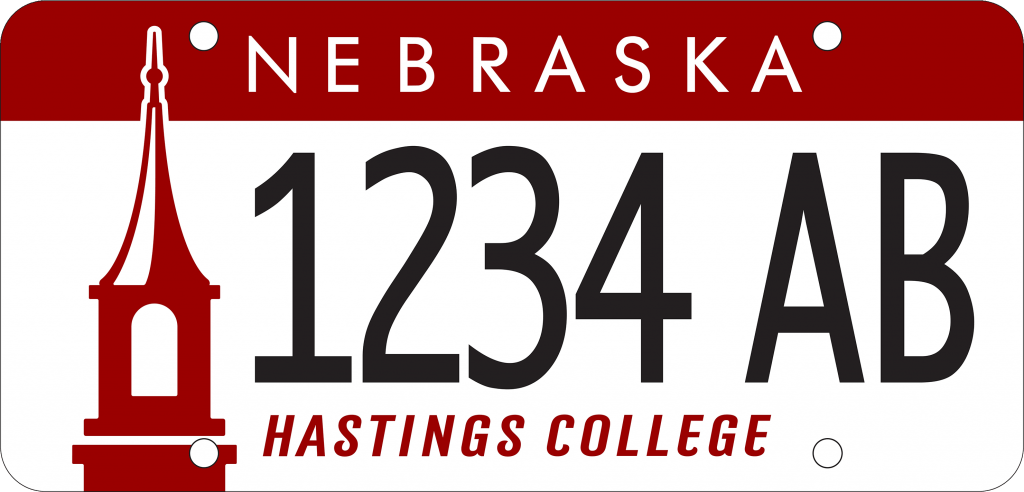 Hastings College is a private, four-year institution located in Hastings, Nebraska, that focuses on student academic and extracurricular achievement. Hastings College has been named among "Great Schools, Great Prices" by U.S. News & World Report and a "Best in the Midwest" by The Princeton Review. For more, go to hastings.edu.