Hastings College continuously strives to be affordable for students and their families, with 100% of students receiving financial aid, and its efforts are paying off. The four year private residential college located in Hastings, Nebraska, is among the 50 most affordable private colleges included on MONEY's Best College list.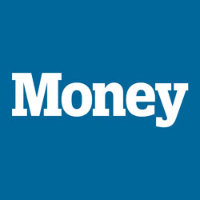 The ranking, produced by MONEY, a publication of Time Inc., highlights the total cost of a four-year education, factoring in lower tuition and generous aid packages. More than 1,500 four-year colleges and universities across the country were evaluated on three basic factors:
Quality of education,
Affordability and
Outcomes.
Ultimately, 736 schools made the list, with Hastings College ranking in the top 50 nationwide for private schools.
The MONEY ranking highlights schools that provide a great education at an affordable price that helps students launch promising careers. 
Complementing the high-quality education at Hastings provides is a strong internship program. Nearly 70% students complete an internship while on campus – a rate that's nearly double other schools in our region. The result: graduates prepared to move on to their next step. Within six months of graduation, 98% of recent graduates were employed or continuing their education.
Founded in 1882, Hastings College is a private, four-year institution located in Hastings, Nebraska, that focuses on academic and extracurricular achievement. With 64 majors and 15 pre-professional programs, Hastings College has been named among "America's Best National Liberal Arts Colleges" by U.S. News & World Report, a "Best in the Midwest" by The Princeton Review, a "Best Bang for the Buck" school by Washington Monthly and a "Best Buy in College Education" by Barron's.