Hastings College hosted the Central Region Science Fair of the Nebraska Junior Academy of Sciences (NJAS) March 14.
The fair drew 116 students from across central Nebraska, with six projects from the junior and senior divisions being selected to move onto the state science fair on April 20 at Nebraska Wesleyan University (Weary Center) in Lincoln, Nebraska.
The Junior Division is open to students in sixth through eighth grades, while the Senior Division is open to those in grades nine through 12.
Top Senior Division projects from the state competition will qualify for the National Science Fair in Washington, D.C.
The 2017 Central Region State Qualifiers include:
Junior Division
Kristen Rohrer of Sandy Creek Middle School: "Is the light side of a Tortoiseshell Cat's Face Random?"
Kacey Dethlefs of Ravenna Middle School: "Do Boys or Girls view Optical Illusions Differently?"
Anna Wibbels of Hastings Middle School: "Why do we drink water when exercising?"
Jay Ceperley of Hastings Middle School: "The effect of temperature on the distance a golf ball will travel."
Jenna Cecrle of Hastings Middle School: "Effects of Sugar on Carbon Dioxide Production in Baker's Yeast."
Jason Brockman of Sandy Creek Middle School: "What type of chemical kills plants faster?"
Senior Division
Sophia Conant and Abby Klammer of Adams Central High School: "The effects of E-Cigarette Vapor on Drosophila Melanogaster"
Emiline McGinnis of Central City High School: "The Effect of Gold Bond Ultimate Softening Shea Lotion on Danio rerio Embryo Development"
Will Wagner of Central City High School: "Investigating Biofuel Enzymes Using p-Nitrophenyl glucopyranoside and Mushrooms"
Sydnie Reeves of Central City High School: "The Effect of an Odocoileus virginianus on the Surrounding Ecosystem."
Sydney Williams of Central City High School: "The Effect of Temperature on Daphnia magna Heart Rate, Fecundity and Population"
Tyler Ferris of Central City High School: "Alkane's Adversary: The Effect of Ammonium Nitrate on the Ability of Alcanivorax borkumensis to Degrade Crude Oil"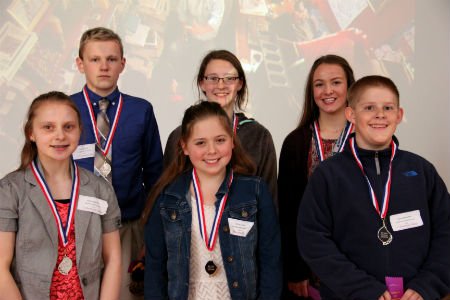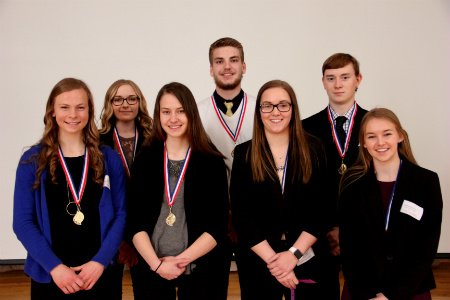 Hastings College is a private, four-year institution located in Hastings, Nebraska, that focuses on student academic and extracurricular achievement. With 64 majors and 15 pre-professional programs, Hastings College has been named among "Great Schools, Great Prices" by U.S. News & World Report and a "Best in the Midwest" by The Princeton Review. For more, go to hastings.edu.