The Hastings College Department of Visual Arts is hosting visiting glass artist Eoin Breadon, associate professor of glass/sculpture, department chair and glass program director at the University of Wisconsin-River Falls, December 5-8 at the Jackson Dinsdale Art Center (JDAC).
Breadon will demonstrate hot sculpting and glassblowing during the day in the JDAC glass studio and work with students during their classes to give them the opportunity to make their own sculptures.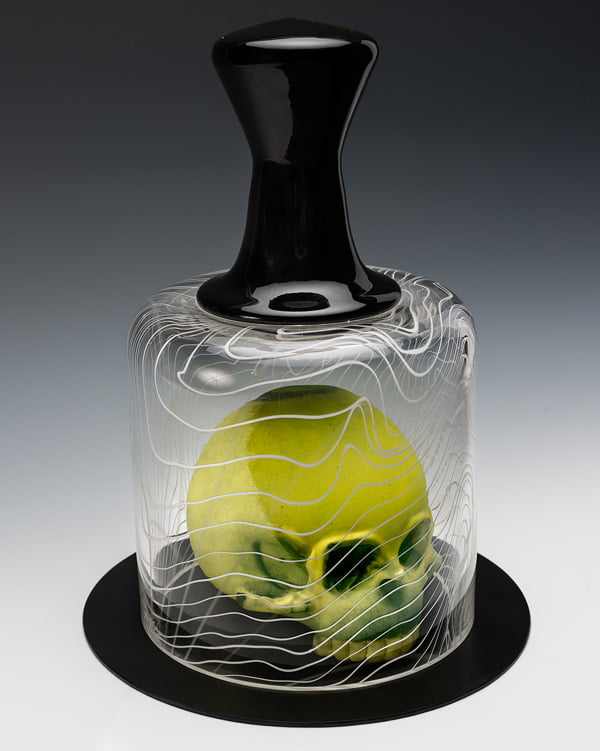 He will give a lecture about his career at 5:00 p.m. on December 5. The lecture is in the lower level of the Wilson Center (814 N. Turner Avenue) and is free and open to the public.
A public demonstration is scheduled for December 6 at 6:00 p.m. in the JDAC (700 E. 12th Street). The demonstration is also free and open to all.
About Breadon
With experience coming from glass studios in Ireland, Australia and the United States, Breadon's works are largely inspired by the cultures he has resided within.
"As a creator, I balance classical usage of material with an artistic license that stays true to the essence of traditional, cultural transmission," Breadon said.
Breadon received his MFA in glass from Tyler School of Art at Temple University in Philadelphia, Pennsylvania, in 2004. His art is shown and collected internationally by galleries and museums.
From 2004 and 2009 Breadon served as a member of the sculpture and glass faculty at the Cleveland Institute of Art and currently is an associate professor of glass/sculpture and department chair at the University of Wisconsin-River Falls.
Nebraska's premier private college, Hastings College is a four-year institution located in Hastings, Nebraska, that focuses on student academic and extracurricular achievement. Hastings College has been named among "Great Schools, Great Prices" by U.S. News & World Report and a "Best in the Midwest" by The Princeton Review. For more, go to hastings.edu.