Dr. Kittie Grace, professor of communication studies and director of forensics, will give a talk titled, "Common Connections: Fostering Fidelity through Storytelling."
Grace's talk, the first Invited Faculty Lecture of the academic year, will be held Wednesday, November 20 at 1:00 p.m. in French Memorial Chapel (800 N. Turner Avenue). It is free and open to the public.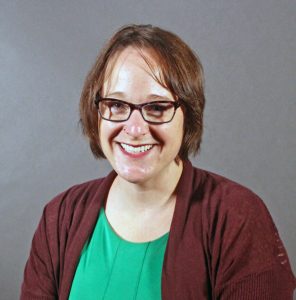 "It was a dark and stormy night…" Grace said she will cover how to start and tell a story, beginning with our common connections as humans that allows us to relate.
Storytelling is an innate human experience that helps us build relationships and care for one another, she said, noting that the ability to tell a narrative spans across all disciplines and brings people together through art and authenticity. Grace's talk will focus on the rhetorical theories behind narrative and provides opportunities for people to practice telling their stories.
Each spring, Hastings College students select two faculty members to present campus-wide lectures on the professors' topics of choice during the next academic year. Considered a prestigious honor for the faculty, the Invited Faculty Lecture tradition dates to 1967.
The second Invited Faculty Lecture will be given by Casey Molifua, instructor of physical education and human performance, at 1:00 p.m. on April 8, 2020.
Nebraska's premier private college, Hastings College is a four-year institution located in Hastings, Nebraska, that focuses on student academic and extracurricular achievement. Hastings College has been named among "Great Schools, Great Prices" by U.S. News & World Report and a "Best in the Midwest" by The Princeton Review. For more, go to hastings.edu.