Chris Russell, director of Data Center Operations for Google, will give a keynote lecture titled "How Google Innovates in the Marketplace of Technology," at Hastings College on Thursday, September 12, at 7:00 p.m. in French Memorial Chapel (800 N. Turner Avenue). The event is free and open to the public.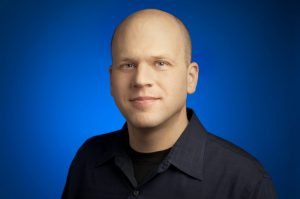 During his talk, Russell will address technological advancements, research and structures that Google undertakes and employs to remain the leading provider of technology in the marketplace.
While on campus, Russell will also meet and work with students to connect with them about technology.
Russell has worked in the technology industry for nearly 25 years. He is a member of the Iowa Governor's STEM Advisory Council. Russell has been asked to speak nationally on many occasions to talk about the value of science- and technology-based education.
With a deep appreciation for the arts, Russell enjoys exploring how the arts can enhance technological advancement. He serves on the board of directors of Pottawattamie Arts, Culture and Entertainment, the board of Nebraska Shakespeare and is a past board member KANEKO in Omaha, Nebraska.
Google, one of the "Big Four" technology companies in the world alongside Amazon, Apple and Facebook, is an American multinational technology company specializing in internet-related services and products, including online advertising technologies, search engine, cloud computing, software and hardware.
Russell's visit to campus is sponsored by the Hastings College Lecture Series.
Nebraska's premier private college, Hastings College is a four-year institution located in Hastings, Nebraska, that focuses on student academic and extracurricular achievement. Hastings College has been named among "Great Schools, Great Prices" by U.S. News & World Report and a "Best in the Midwest" by The Princeton Review. For more, go to hastings.edu.