The Alliance for Young Artists & Writers recently announced it's 100th annual class of national medalists in the Scholastic Art & Writing Awards, with five students from Nebraska being named National Medalists and one, Olivia Achtemeier of Beatrice, receiving a Silver Medal with Distinction Portfolio Award.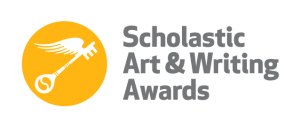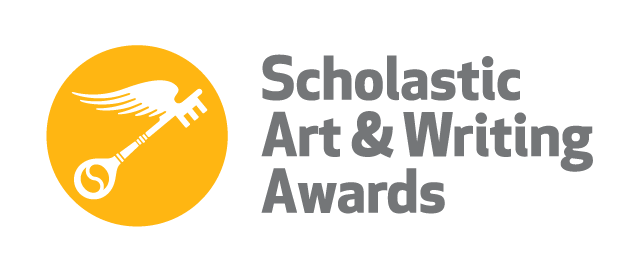 To qualify for national consideration, these students first received a Gold Key Award in the Nebraska writing awards, which were sponsored and managed by Hastings College.
More than 100,000 teens from U.S. territories, Canada and every state in the nation participated in this year's awards, submitting more than 300,000 works of art and writing. Works by more than 40,000 teens received regional recognition, and nearly 2,000 works earned national awards in the nation's longest running and most prestigious program for creative teens in grades 7-12.
Achtemeier received a Silver Medal with Distinction for a senior portfolio, "Circumstance." There were more than 7,000 portfolios that were entered for adjudication at the national level, with only 40 receiving awards. For her Silver Medal with Distinction, Achtemeier received a $2,000 scholarship and her teacher will receive a $250 award.
Other national award recipients from Nebraska include:
Rebecca Ford of Adams received a Silver Medal for poetry, "Food for Thought."
Logan Sylliaasen of Wahoo received a Silver Medal for a senior portfolio, "Twisted Fairytales."
Calvin Snyder of Omaha received a Gold Medal for a critical essay, "Lost in Translation: The Perils of Displaying Aquatic Life."
Daniel Yoo of Lincoln received an American Voices Medal for a personal essay and memoir, "Boom! The Sound of Hell Chosun Constructing to Its Doom."
"This was a very rewarding year for the Scholastic Writing Awards in Nebraska. We saw the most entries since Hastings College became a partner and launched the awards in 2019, with 39 students receiving awards. Of those, 12 received Gold Keys and went to the national competition, where five then earned national medals," said Dr. Patricia Oman, associate professor of English. "It is wonderful there are so many talented young writers in Nebraska, and we're glad to be able to honor and recognize them."
This year's national medalists will be honored at Carnegie Hall in New York City in June.
"Since its inception 100 years ago, the Scholastic Art & Writing Awards has been a one-of-a-kind program that encourages the passions, talents and perspectives of millions of teens from across the nation. Every year, we at the Alliance are ceaselessly amazed and impressed with the creative output of our country's teens, and this year is no exception," said Chris Wisniewski, executive director of the Alliance for Young Artists & Writers.
Last fall, students age 13 and above from all 93 counties of Nebraska were invited to submit original work in any of the Scholastic Art and Writing Awards' writing categories, including flash fiction and poetry.
Works were judged by a panel of Hastings College faculty, staff and students. Hastings College held a regional awards ceremony on March 3 to recognize 39 young writers from across Nebraska. Gold Key pieces then advanced to the national level for adjudication by a panel of leading creative professionals for the national awards.
Submissions will open this fall for the 2024 state awards.