An exhibition by multimedia artist and Omaha-native Kim Darling opens at the Hastings College Jackson Dinsdale Art Center gallery August 29. A reception for Darling, which is free and open to the public, is scheduled for August 29 from 5:00 to 7:00 p.m. at the JDAC (700 E. 12th Street).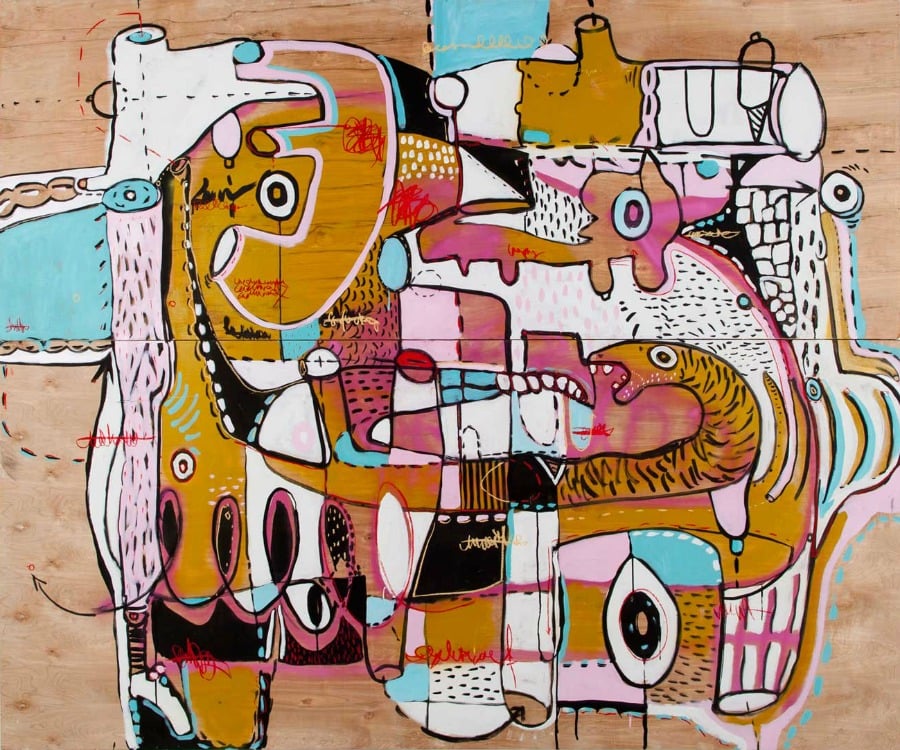 Darling's exhibition is open through October 8 and available during the JDAC gallery hours. The JDAC gallery is free and open to the public from 9:00 a.m. to 5:00 p.m. Monday through Friday, plus  5:00 to 8:00 p.m. on Wednesdays, and Saturdays from 10:00 a.m. to 1:00 p.m.
With a bachelor of fine arts in studio art from the University of Nebraska–Omaha, Darling's passion for collaboration has led her to social practice and partnerships with local, national and international artists and art organizations.
Darling, based in Omaha, creates drawings, paintings, prints and performances that explore sociopolitical issues.Her work has been featured in solo and group exhibitions throughout the region.
She recently presented paintings and photographs in a gallery setting at both The Union of Contemporary Art in Omaha and the Michael Phipps Gallery at the Omaha Public Library. Her work set the backdrop for public conversations around topics of police brutality, definitions of "public-ness," and how race, gender and socio-economic realities frame perceptions of place.
Darling has also had work presented in the Joslyn Museum of Art in Omaha; Lux Center for the Arts in Lincoln, Nebraska; and Tugboat Gallery in Lincoln.
Nebraska's premier private college, Hastings College is a four-year institution located in Hastings, Nebraska, that focuses on student academic and extracurricular achievement. Hastings College has been named among "Great Schools, Great Prices" by U.S. News & World Report and a "Best in the Midwest" by The Princeton Review. For more, go to hastings.edu.